There are endless reasons why people love living in San Jose, which is the capital of Silicon Valley. San Jose offers a Mediterranean climate, close access to nature, a plethora of activities and eateries, and much more. It is known for its spacious, safe, and quiet suburbs. This attracts individuals from all walks of life, spanning from retirees looking to settle down to families who want a laid-back place to grow up. If you're considering moving to San Jose, the first order of business is deciphering which neighborhood is best for you. From Rose Garden to Blossom Valley, we're here to tell you about some of San Jose's finest neighborhoods!
Rose Garden
Rose Garden is perhaps one of San Jose's most idyllic and picturesque neighborhoods. This historic district originally began as a prune and pear orchard and eventually transformed into a residential district in the 1800s. It is now home to some of the oldest subdivisions or tracts in the state. Many of the homes are old, ranging from Victorians to 1940s bungalows. According to Redfin, the average price of a home in Rose Garden is $1.75 million. Residents enjoy safe, beautiful, and wide streets, which make it a popular spot for walkers.

Today, Rose Garden is home to just under 4,000 residents. The community is home to the San Jose Municipal Rose Garden, which spans over 5.5 acres and features over 4,000 rose bushes and almost 200 varieties. In the middle of the garden, you will find a water fountain that is surrounded by paths with benches. This provides the perfect stop to stop and sit for a while or soak up the sunshine. Most of the park is surrounded by residences.

Life in the Rose Garden neighborhood comes with plenty of benefits. It goes without saying that the endless charm and abundance of beauty is another reason that people enjoy living here. Residents can also take advantage of easy access to Downtown San Jose, as well as other travel routes and freeways. Spend a day exploring all of the dining and shopping options along the Alameda or stroll through the Rosicrucian Egyptian Museum and appreciate the art. Rose Garden is also home to a handful of churches, including the St. Nicholas Greek Orthodox Church, which hosts an incredible Greek Festival each spring.
Willow Glenn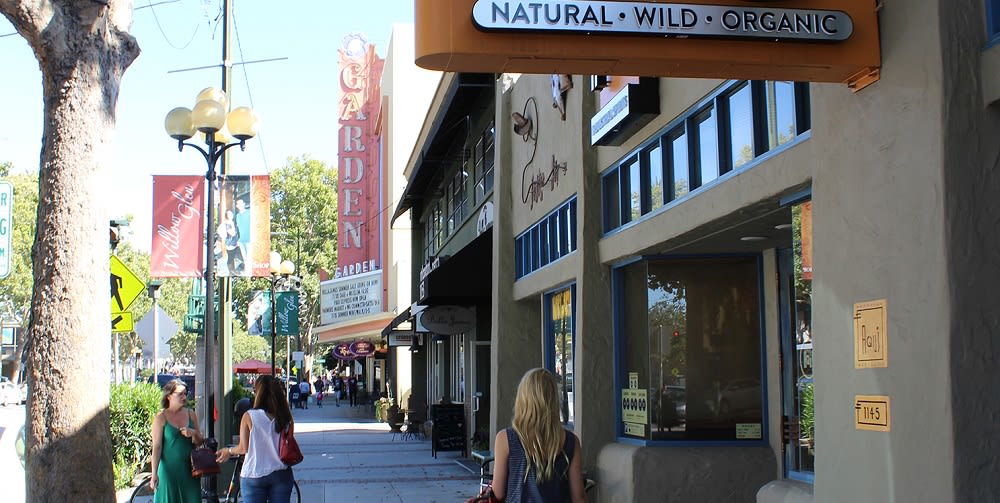 Credit: San Jose
Just south of downtown, Willow Glen is a small residential community with boundless beauty. This neighborhood dates back to the mid-19th century, where it originated as a small farming community due to the nutrient-dense water that provides the perfect conditions for crops such as barley and hops. It received its name after the willows produced by a region of damp marshland, which is surrounded by the Guadalupe River and Los Gatos Creek. Willow Creek is full of vintage California charm and character. Despite having a population of nearly 65,000 residents, it still manages to retain its small-town charm that is hard to find elsewhere. It even has its own Downtown area, which is located on Lincoln Avenue. This bustling district is lined with shops, boutiques, coffee shops, eateries, and plenty more.

A drive through this picturesque neighborhood will reveal beautiful homes on tree-lined streets. Some of the most common architectural styles include Victorian, Spanish stuccos, and Craftsman bungalows. This gives you plenty of options to find a style that suits your personality! The typical value of a home in Willow Glen is $1.4 million, according to Zillow.

There's plenty to do in this lively community, which means that life here is far from boring. If you enjoy art and cultural institutions, then you'll be sure to love the San Jose Museum of Art. There's also plenty of local theaters that feature incredible live performances. Enjoy spending time outside connecting with nature? Then head over to Castle Rock Park, which features over 34 miles of trails. Whether you are looking for an easy hike or you're up for a more intense hike, you can find that—and plenty in-between—at Castle Rock.
West San Jose
If you want to live close to San Jose's amenities but prefer a quieter neighborhood, then West San Jose might be the perfect place for you. Situated just 15 minutes away from Downtown, West San Jose enables residents to enjoy a quiet and laid-back ambiance with all the conveniences of a big city in close proximity. Talk about the best of both worlds! West San Jose attracts individuals from all walks of life, ranging from families looking to settle down to working professionals who commute. Regardless of what stage of life you are in, this neighborhood is a great option for those who prefer to stay away from the hustle and bustle of city life.

One of the perks of living in West San Jose is the walkable nature of the neighborhood. Although most residents still have a car, you can easily walk to restaurants, shops, grocery stores, and parks. With such close proximity to Downtown, it does run a bit pricier. The median home price here is $1.7 million, according to Zillow.

West San Jose offers residents plenty to do. It is most notably known as home to Santana Row, which is Silicon Valley's premier destination for shopping, dining, living, and more. It features more than 70 shops, 20 restaurants, and nine spas and salons. Additionally, there are a plethora of events that take place throughout the year here, including the Santana Row Farmers Market and the Sounds of Summer Music Series. If you're new to town, these events are a great way to get to know your neighbors and make friends!
Cambrian Park
Cambrian Park, more commonly known as Cambrian amongst locals, is a desirable neighborhood in San Jose. This picturesque community is filled with quaint tree-lined streets and suburban charm. It is known for being a family-oriented community and is proud to offer excellent schools and a safe environment. In fact, it is ranked number three in Best Neighborhoods to Raise a Family in San Jose, according to Niche. This community is bordered by Blossom Valley, Almaden Valley, and Willow Glen. Today, Cambrian Park is home to approximately 6,000 residents. It is considered one of the best neighborhoods to reside in San Jose. The average price of a home here is $1.4 million, according to Zillow.

As a primarily residential neighborhood, Cambrian Park does not have a designated downtown area. However, it has some exciting activities and events that are worth checking out. For instance, stop by the Cambrian Park Farmers Market! This takes place from May to the last week of September on Wednesday afternoons. Additionally, the local Cambrian Park United Methodist Church puts on a variety of events throughout the year, such as the Memorial Day barbecue and fall festival.
Blossom Valley
Located in the southern region of San Jose, Blossom Valley is a neighborhood that has plenty to offer, including more affordable housing options and great public schools. It is located just a short drive away from Downtown San Jose, which makes it a popular choice for commuters. The neighborhood received its name due to the area's history of fruit orchards in the 1940s. During the 1960s and 1970s, the area gradually became residential and is now home to just under 40,000 residents. According to Zillow, the average home value is $1.1 million, which makes it more affordable than some of the neighboring communities.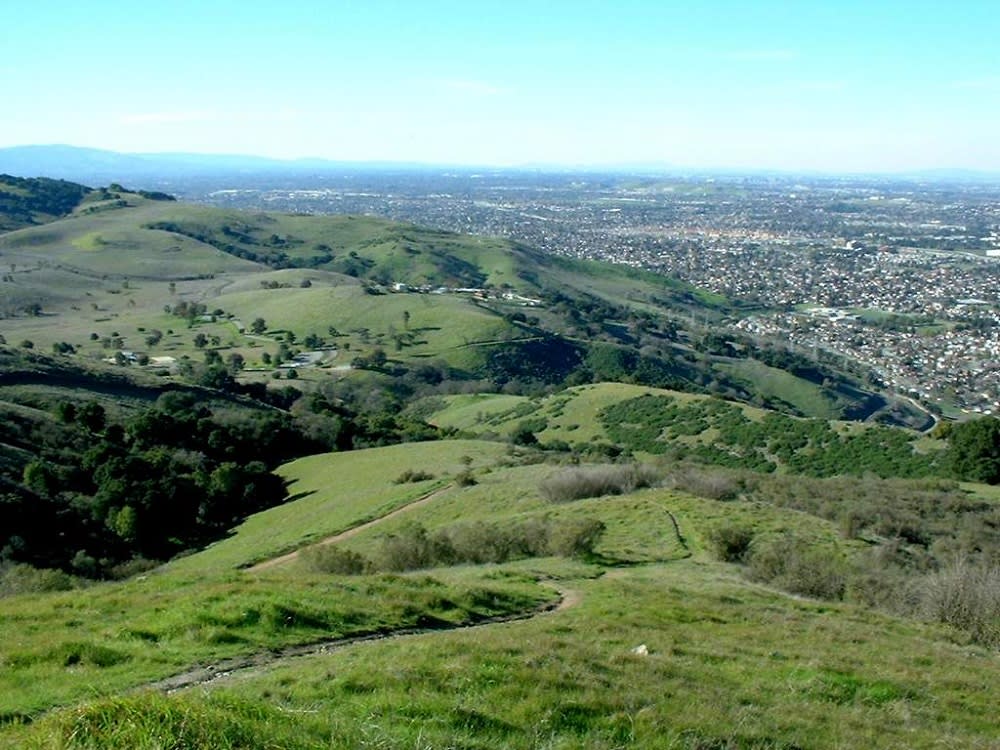 Credit: San Jose - Santa Teresa County Park
Although there's plenty to do here, Blossom Valley has managed to retain its small-town charm. If you enjoy getting outside and exploring, then you'll love all that this community has to offer! Blossom Valley is located near the foothills, which means that there are convenient hiking opportunities nearby. Connect with nature at Santa Teresa County Park or explore the walking trails at Martial Cottle Park. Plus, Blossom Valley offers views of Mt. Umunhum to the west and, from higher ground, the lights of the Santa Clara Valley at night. Boulder Ridge Golf Club is the place to go to get some tee time or improve your golf swing. Meanwhile, if shopping is your guilty pleasure, then head on over to Westfield Oakridge Mall.
If you are looking to explore homes for sale in San Jose, contact Susan Ward today. With years of experience, Susan is one of the most sought-after San Jose real estate agents. She serves a wide range of neighborhoods and is equipped to help you find the best San Jose suburb. Susan and her team are ready to help you find a place that truly feels like home.
* Header Image Credit: Wikipedia