Victorian Architecture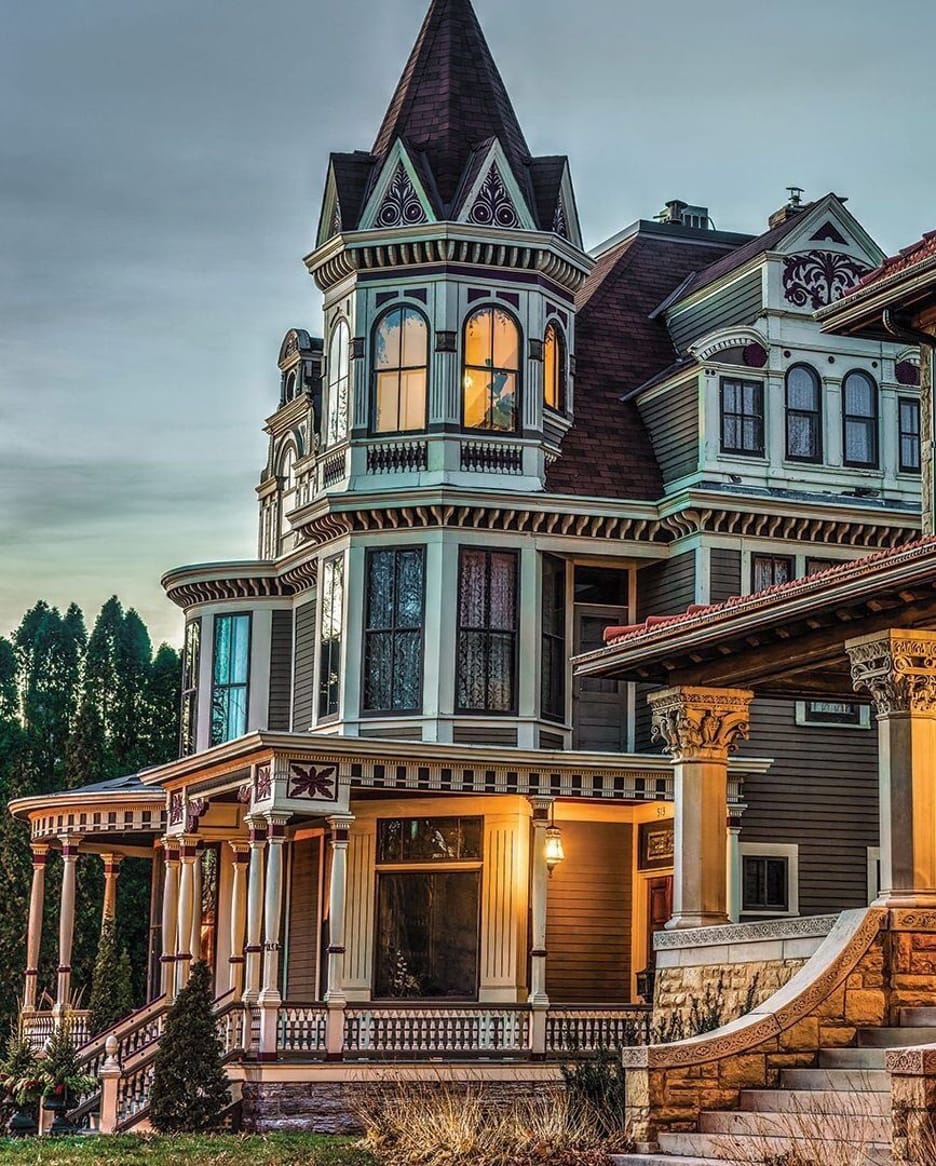 Victorian architecture is a series of architectural revival styles in the mid-to-late 19th century. Victorian refers to the reign of Queen Victoria (1837–1901), called the Victorian era, during which period the styles known as Victorian were used in construction. When you think of Victorian style homes, you probably imagine a
Queen Anne home
, complete with elaborate trim painted in a contrasting color and stained-glass windows. Victorian homes were built to impress, and they are still impressive today. The following characteristics are typically found in a Victorian style home:
Narrow and Tall
Most Victorian houses are narrow, which allowed these impressive beauties to be built on a small amount of land. They were often close to other Victorian homes, usually near the center of town. What these houses lack in width they make up for in height; a typical Victorian is three stories tall and perched on a full-size basement.
In Denver, you will find that although some neighborhoods, like LoHi, still have several Victorians built very close together on smaller lots, you will also find beauties like the one featured here...much larger than the typical Victorian but still boasting many of the original features...and this one is also on an oversized lot!
Stairs
Because the Victorian was built to impress, intricate or grand entrances were usually constructed. These stairways usually lead to wrap-around front porches adorned with turned wood or wrought iron railings.
Towers and Turrets
These unique rooms could be studies, bedrooms or libraries. They give Victorian homes a castle feel and recall the Gothic mansions that inspired early Victorian designs. Because these houses were often three or even four stories tall, these turrets can be quite impressive.
Decorative Trim
Although the trim was mass-produced, there were several different styles and designs. Everything from Italianate egg-and-dart molding to carved Gothic Revivial fascia can be found on a Victorian home. It's not at all unusual to find Queen Anne, Gothic and Italianate elements all on the same house, as the goal was to create something unique and unusual.According to Victorian design rules, the trim should painted a distinctly different color than the siding for emphasis. In most cases, three to five different colors of paint were used: one for the house, and the rest for the trim, according to Life123.com.
Bay Windows
Large windows, sometimes filled with stained glass or topped with stained glass panels, are a common feature in Victorian houses. These bays can either be walk-out versions or have a built-in bench.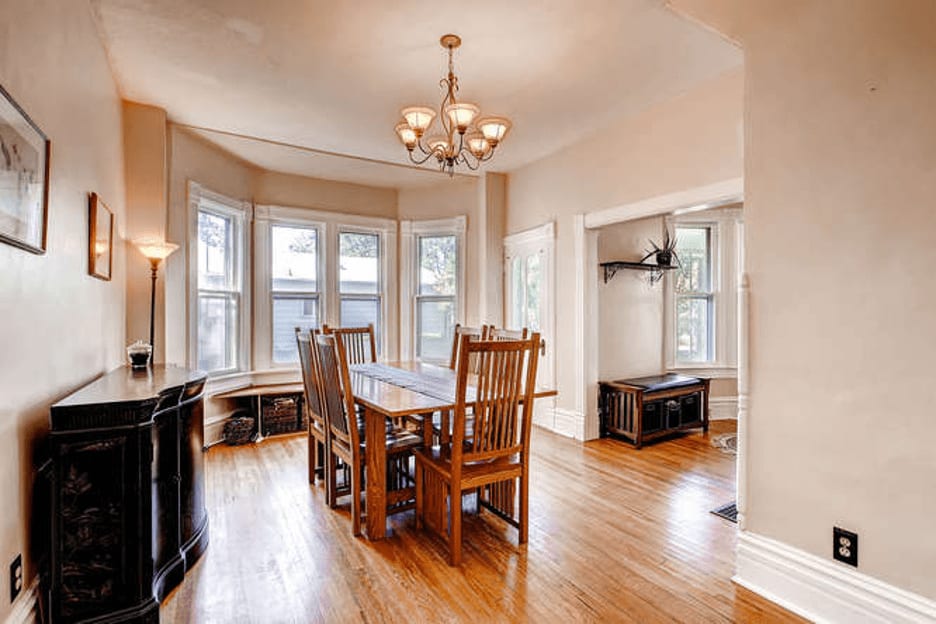 Asymmetrical House Design
Victorian era architects loved the challenge of varied roof lines and asymmetrical designs. The houses were made to be individual and unique. Even if the basic design of a group of houses is the same, you can expect to find unique window styles and architectural details that give each house its own personality.
Craftsman Architecture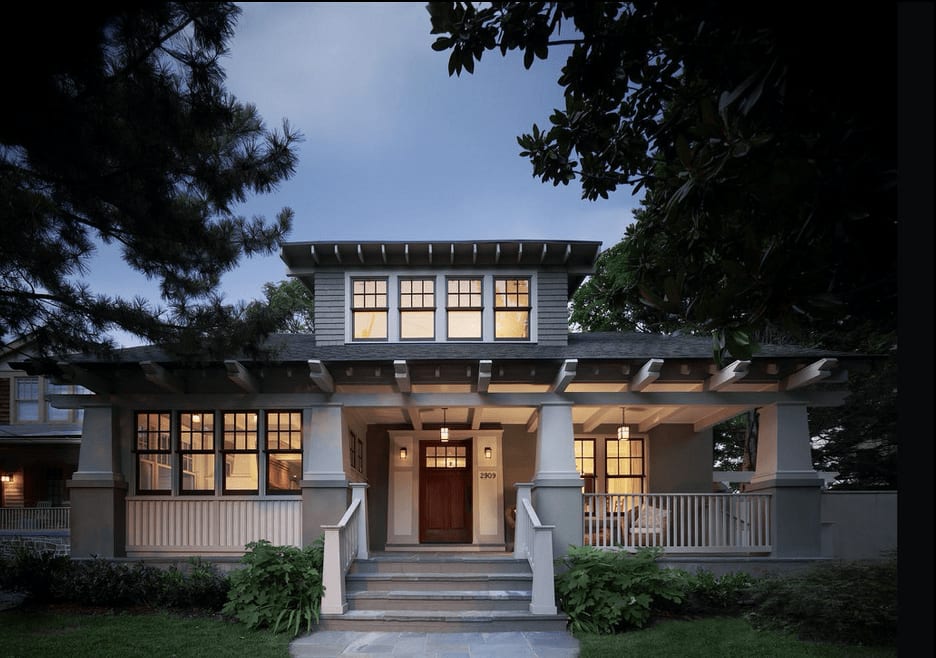 Soon after the Victorian era came the Craftsman or Bungalow era. The American movement reacted against the eclectic
Victorian
"over-decorated" aesthetic; however, the arrival of the Arts and Crafts movement in late 19th century America coincided with the decline of the
Victorian era
. While the American Arts and Crafts movement shared many of the same goals of the British movement, such as social reform, a return to traditional simplicity over gaudy historic styles, the use of local natural materials, and the elevation of handicraft, it was also able to innovate: unlike the British movement, which had never been very good at figuring out how to make handcrafted production scalable, American Arts and Crafts designers were more adept at the business side of design and architecture, and were able to produce wares for a staunchly
middle class
market.
Gustav Stickley
, in particular, hit a chord in the American populus with his goal of ennobling modest homes for a rapidly expanding American
middle class
, embodied in the Craftsman
Bungalow
style.
The following characteristics are typically found in a Craftsman style home:
1-2 stories

Broad eaves

Low-pitched roof, hipped, gabled, sometimes with a clipped gable. Roof lines may be complex and cross gables

Knee braces, exposed rafter tails and beams, elaborated rafter ends and verge boards, occasionally roof ridge finials

Natural materials indigenous to location (exception: kit homes)

Open floor plan

Dormers: shed, gabled, hipped, sometimes in combination

Fireplace, brick or native stone

Handcrafted, built-in cabinetry including as buffets, bookcases, colonnades

Unique custom features such as inglenooks and window seats, Craftsman-designed hardware, lighting, and tile work by notable houses such as Roycroft, Batchelder, and Yellin

Substantial covered porches

Windows, double-hung, multiple lights over single pane below. Multiple windows appear together in banks. Casement windows are also seen.

Shingle, lapped, and stucco siding is common.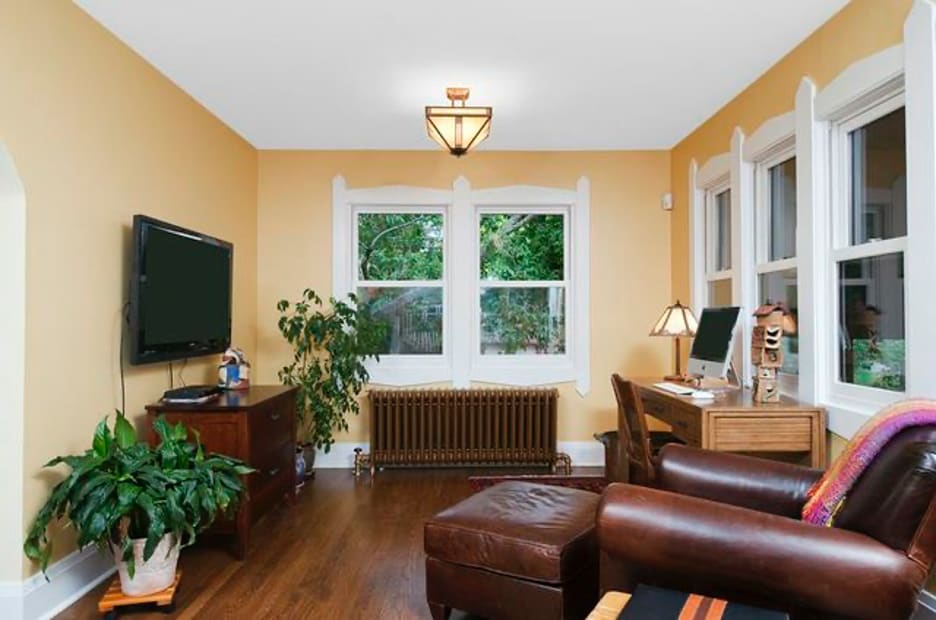 Finally, Striving for "honesty of design" is the hallmark of the Craftsman and Craftsman-style home. Some of the first true Craftsman homes, like the
Gamble House
by Greene & Greene, were built in California. The open floor plan and earth-hugging horizontal profile was ideally suited for California's mild year-round climate. The design was heavily influenced by the architecture of the Spanish mission buildings and the Japanese aesthetic that was seen everywhere in the first decades of the 20th century.