Quick Fixes to Change It Up
The Holidays are upon us, we have guests coming and your home needs a little face lift. Here are a few quick fixes to change things up. A few take a some thought and assistance, but others you can do yourself and immediately freshen and renew your home!
Re-Style a Bookshelf
FIONA LYNCH
From the inky stained wood to the modern side chair and clean-lined ladder, this home library designed by Fiona Lynch is a gorgeous contemporary take on traditional design. You could fill it with books—or you could add in decor accents and accessories like vases and sculptures to break up the monotony of a wall of books. Or, color-coordinate your books. Not only will it feel more cohesive, but if you've got a lot of bright colors in your collection, they'll stand out even more.
Bring a Stool Into the Bathroom
ANNIE SCHLECHTER
Slide a stool next to the bathtub. Not only will the extra surface space help with organization, but it's also a great way to make the whole space feel more luxe.
Reupholster Your Furniture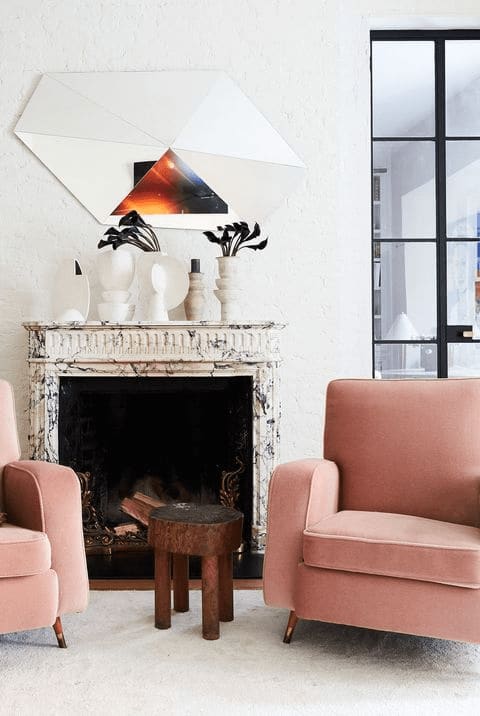 NICOLE FRANZEN
Reupholstering your furniture will automatically freshen up an entire space. And if you love eclectic decorating, take notes from this impeccable living room. All the juxtaposition in this room is working so well—the angular mirror, vivid orange art, marble fireplace, rustic stool, and geometric pottery are all unexpectedly complemented by the softness of the blush pink chairs.
Apply Accent Wallpaper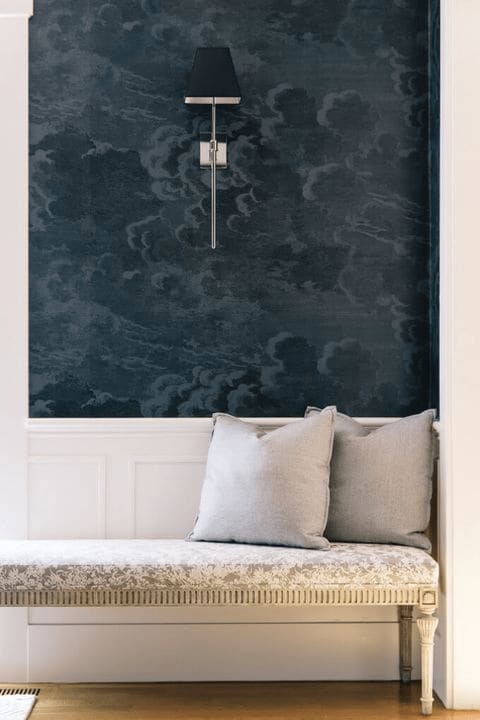 CATHERINE KWONG
You don't have to wallpaper your entire room—just pick a wall and accent with it. It's fast, easy, and makes a big difference.
Install New Lighting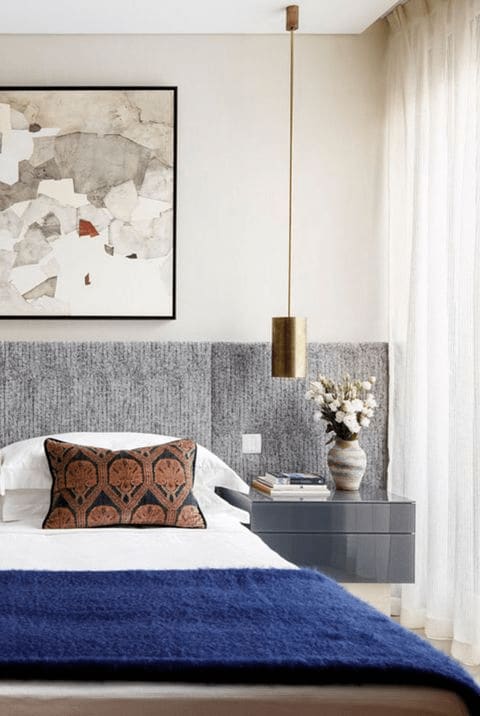 STUDIO ASHBY
If there's anything that can single-handedly polish off a room, it's a light fixture. Case in point? That brass pendant light. It feels much more refined and sophisticated than a table lamp would and contrasts with the more traditional elements throughout the bedroom.
Add a Bench at the End of Your Bed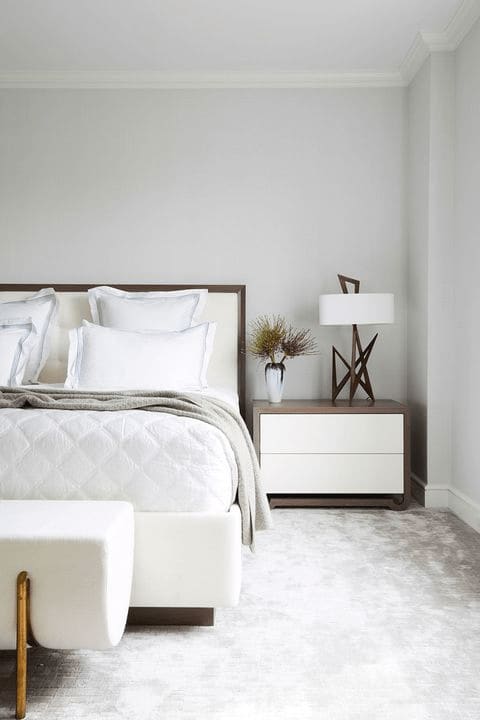 NICOLE FRANZEN
You don't need a footboard. A bench will get the same job done. It'll help anchor your bed, act as a spot to sit and put shoes on, and serve as storage for extra pillows and blankets.
Go Minimalist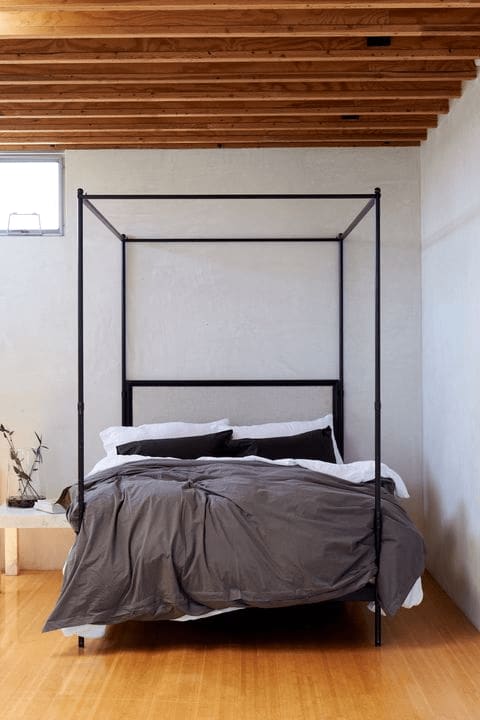 LEANNE FORD INTERIORS
Pare your stuff way down and your room will look totally different. This doubles as a makeover and spring cleaning all in one.
Introduce Florals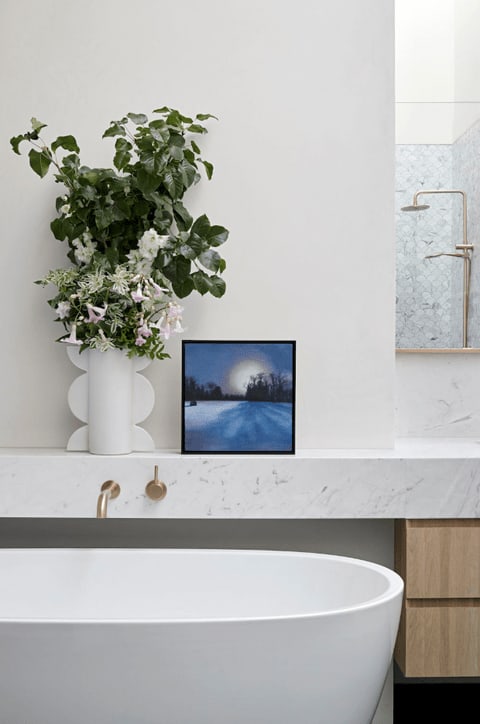 ROBSON RAK
Adding a nice floral arrangement can beautify a whole room on it's own. The shapely vase, accompanying artwork, and unique rose gold faucet in this bathroom don't hurt either.