REFRESHINGLY CHIC CHRISTMAS DECORATING IDEAS TO TRY THIS YEAR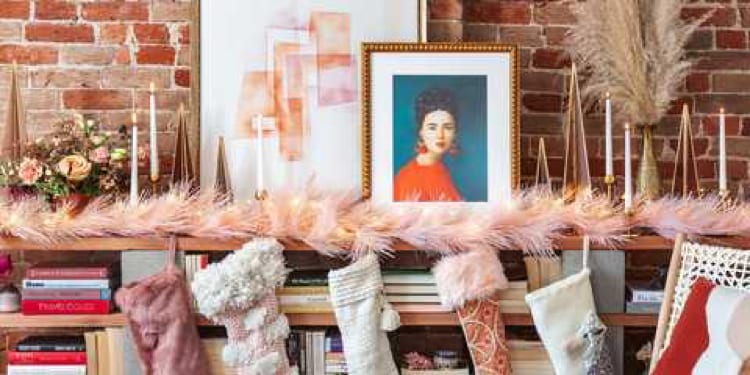 Kylie Fitts
If you're reading this, you're doubtlessly looking for some effortlessly elegant yet refreshingly different Christmas decorating ideas to bring you into the yuletide season. And though your scheme might include the usual
wreaths
,
stockings
, and blinged-out conifers, it never hurts to expand beyond your regular repertoire of red and green garlands and baubles. Thankfully, there are plenty of expert ideas out there to create the holiday home (or corner; we see you
small space-dwellers
!) of your dreams, be it via a dazzling
banister
, a piled-high
mantel
, or a
traditional Tannenbaum
—or all of the above! To help get those creative juices flowing, feast your eyes on 85 of our favorite designer-approved Christmas decorating ideas. From moody and antiques-filled, to cheery and retro, to colorful
alternatives
on classic holiday staples, we're certain you'll find glimmers of inspiration to make your spirits merry, bright, and oh-so-chic.
GO SUBTLE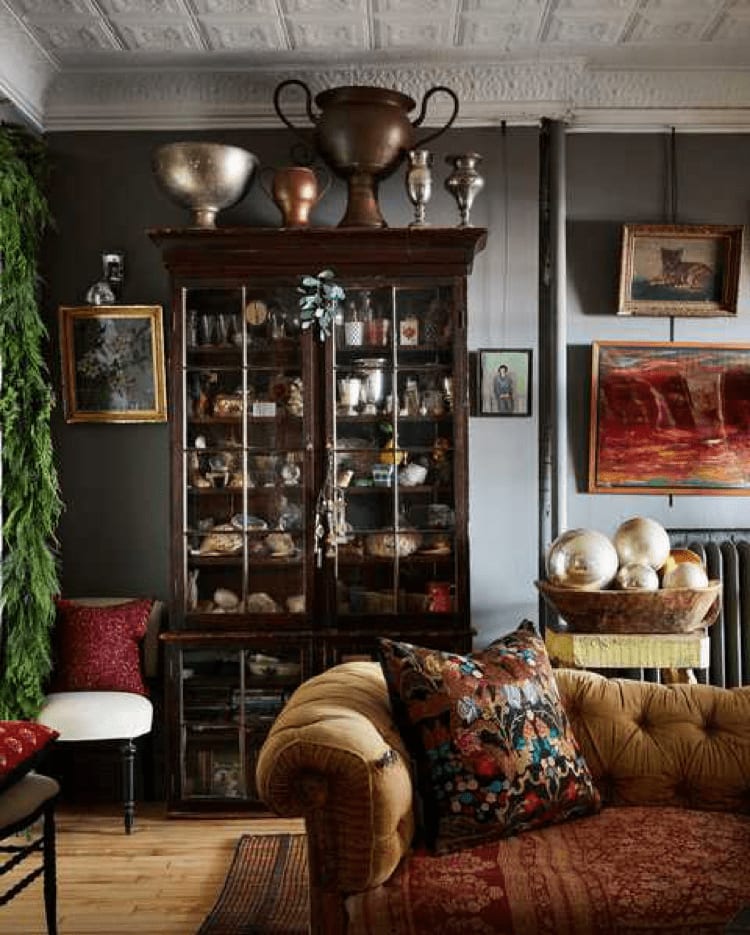 Courtesy John Derian
Holiday decorating doesn't necessarily entail maximalism. In this quiet, atmospheric vignette, artist and designer
John Derian
simply hung an evergreen garland above a doorframe, packed a basket full of oversize metallic baubles, and hung a delicate paper sprig of mistletoe from the cabinet. Subtle, effortless—and timeless.
TIP-TOP TOPIARIES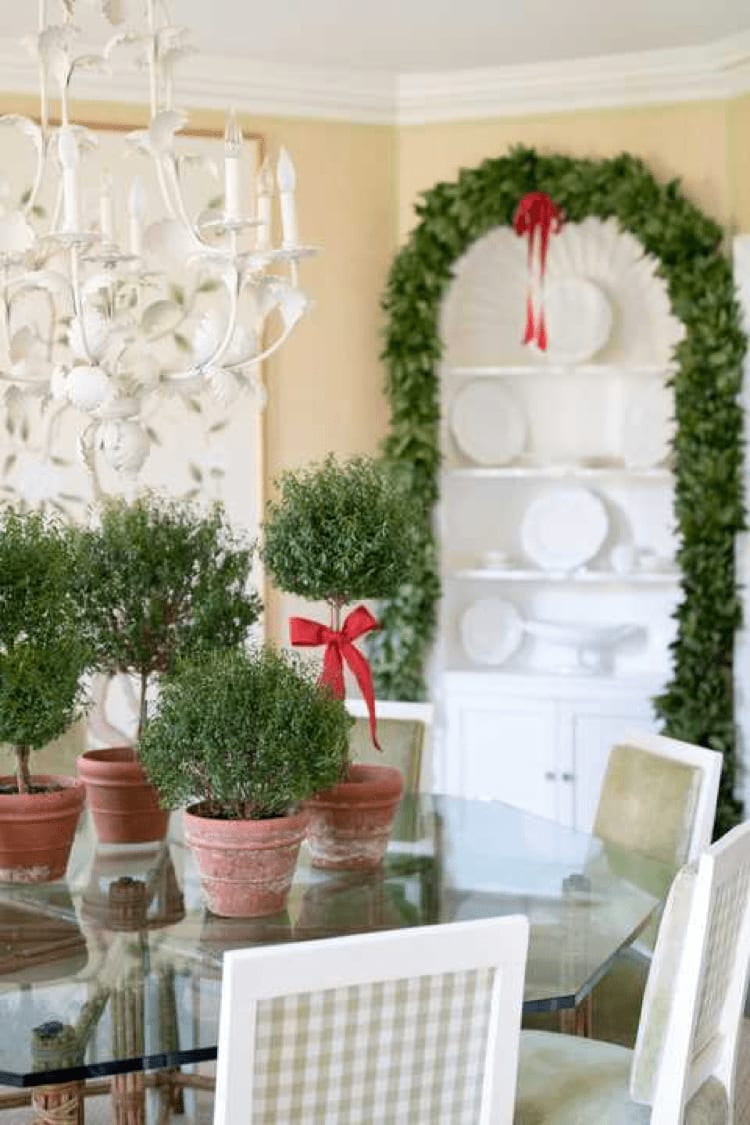 Courtesy Sarah Bartholomew
A chic
Christmas tree alternative
? A set of petite topiaries, grouped together and decked out in whimsical red ribbon. The look, which has the enduring appeal of Bunny Mellon's
preferred plants
, comes to us courtesy of designer
Sarah Bartholomew
, who also outlined a display nook in a verdant garland for double the gorgeousness.
GLAM UP YOUR GREENERY
Michael Sinclair
Evergreens needn't be only of the conifer variety. Just see the out-of-this-world holiday greenery in the London home of House of Hackney co-founders
Frieda Gormley and Javvy M Royle
. Here, for a stunning dining centerpiece, they used a variety of wild greens and tucked in quirky blooms, like pale pink anthurium, with holly berry sprigs for a fun nod to tradition. Get the look by using your own backyard as inspiration.
SPRUCE UP THAT SIDEBOARD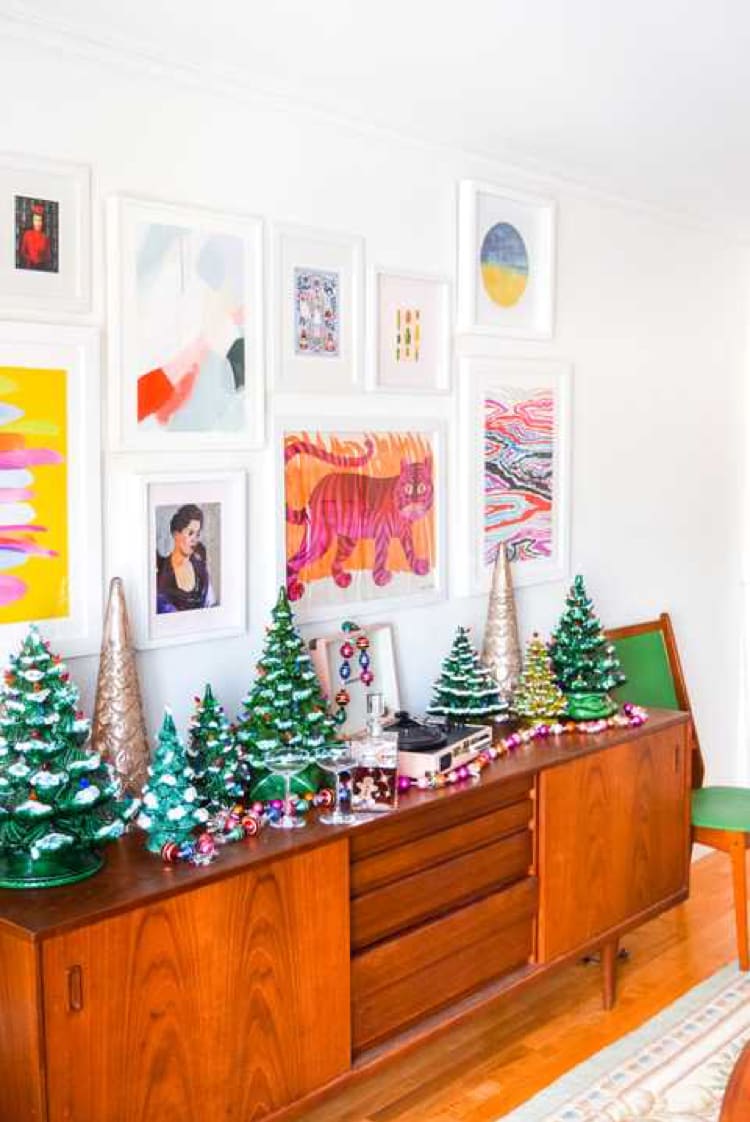 Ariel Garneau
No space? No problem! We love how
PBQfortwo
's Ariel Garneau used her sideboard to display an adorable collection of miniature vintage Christmas trees. Follow suit by arranging your own holiday heirlooms in a festive tableau.
MAXIMAL MANTEL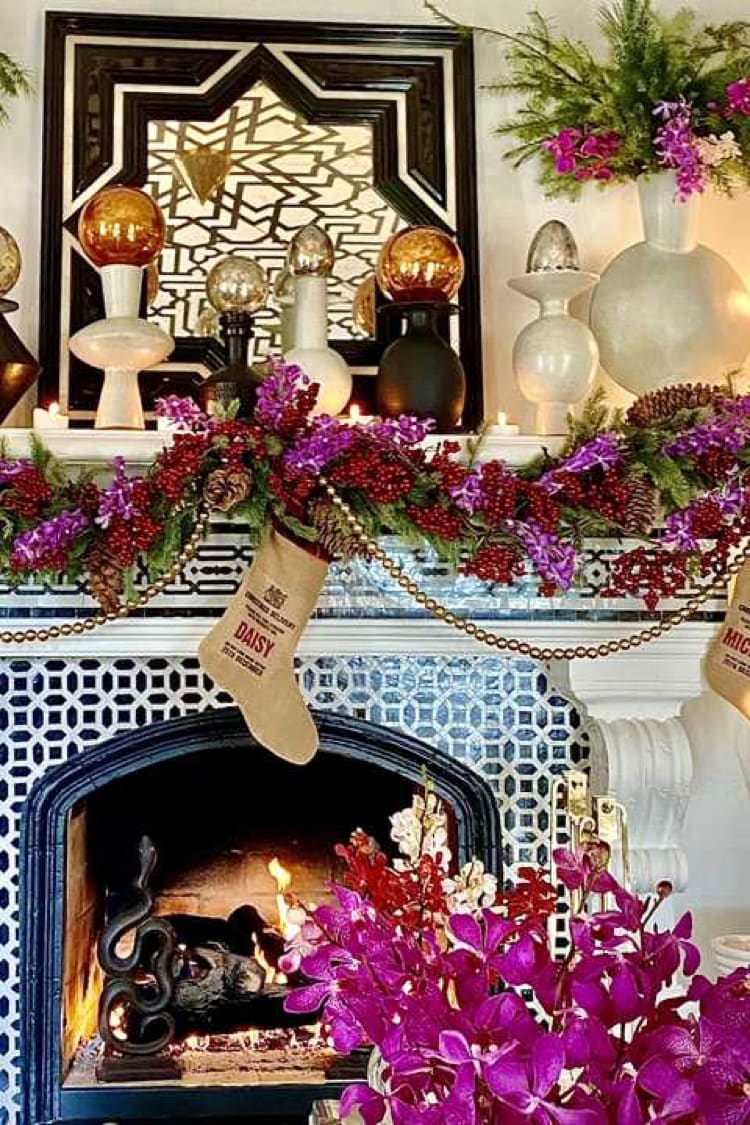 Courtesy Martyn Lawrence Bullard
ELLE DECOR A-List designer Martyn Lawrence Bullard is known for being a bit extra when it comes to his decor (see his
opulent California home
), and the holidays are no exception. "I always love to incorporate as many natural elements as I can in my Christmas decor," he tells us—especially fresh blooms, as seen here on his flower-festooned mantel. "For longevity I use orchids," he advises. "When they have the little water containers on the bottom they can last easily two weeks in the tree or dressing the swags on your mantel."
CITRUS CHEER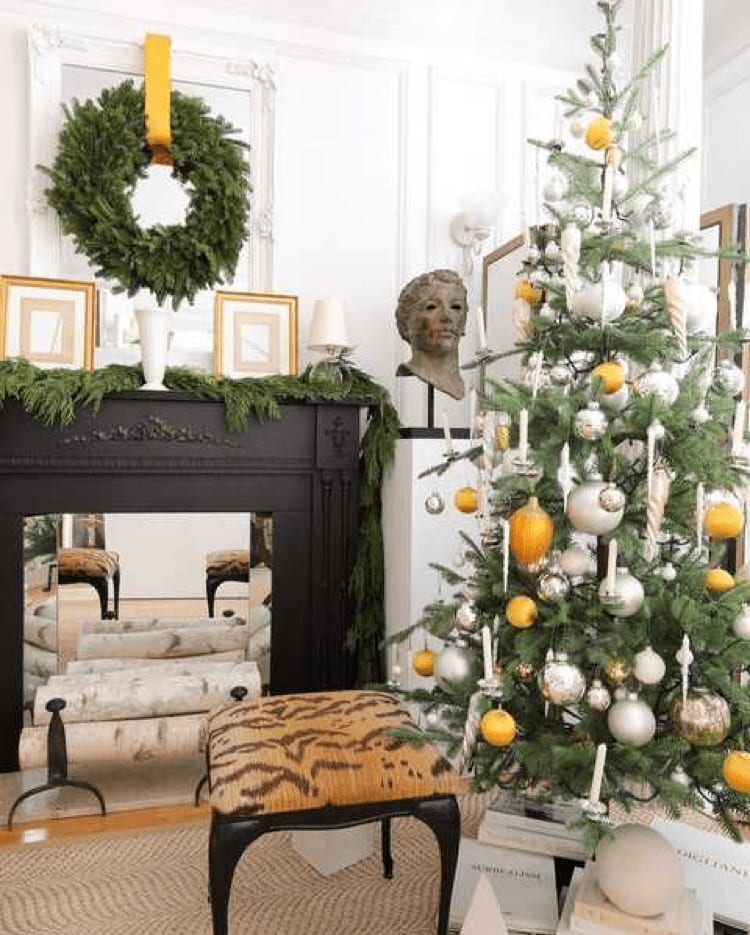 Josh Yöung
We love how artist and designer
Josh Yöung
ditched the expected Christmas color combo of red and green for one of yellow and white. Not only does it serve as a unified, neutral scheme, the subtle splashes of vitamin-C hues are the perfect antidote to any winter blues.
STAIRWAY TO HEAVEN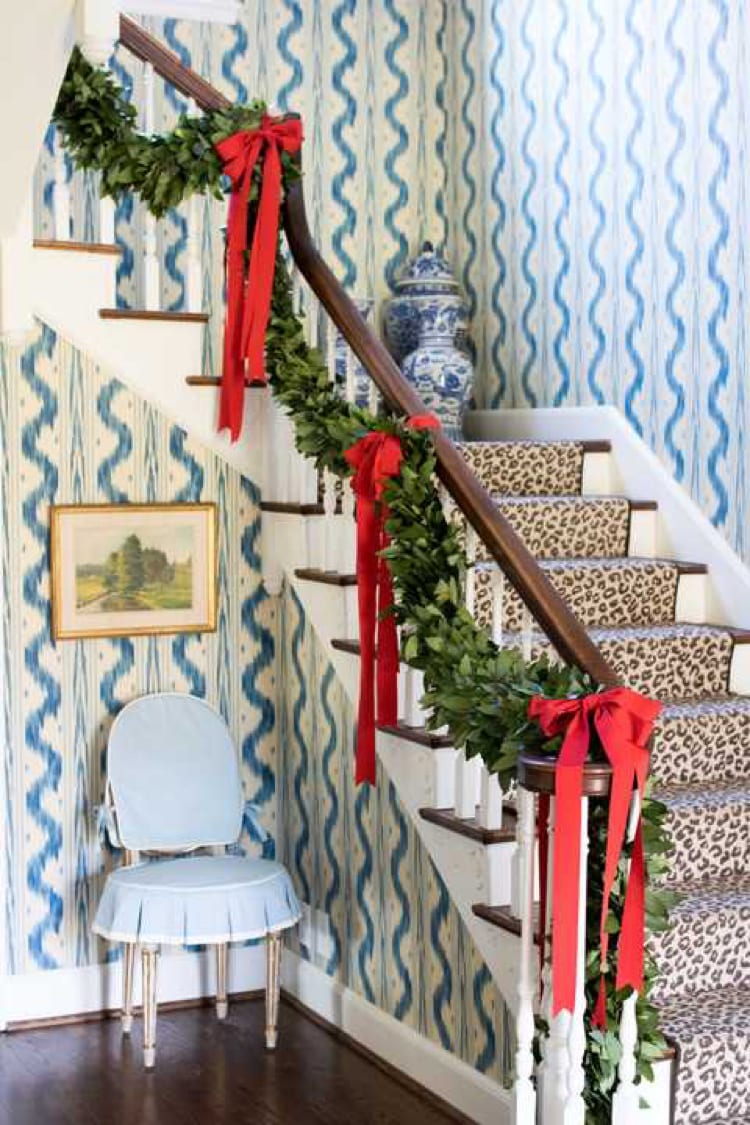 Sarah Bartholomew

Here's another pretty holiday decor idea from designer
Sarah Bartholomew
: She draped a verdant garland effortlessly along the staircase, fastening it in place with romantic long red ribbons. Along with a leopard runner, we're wild for this look.
GET TOPSY-TURVY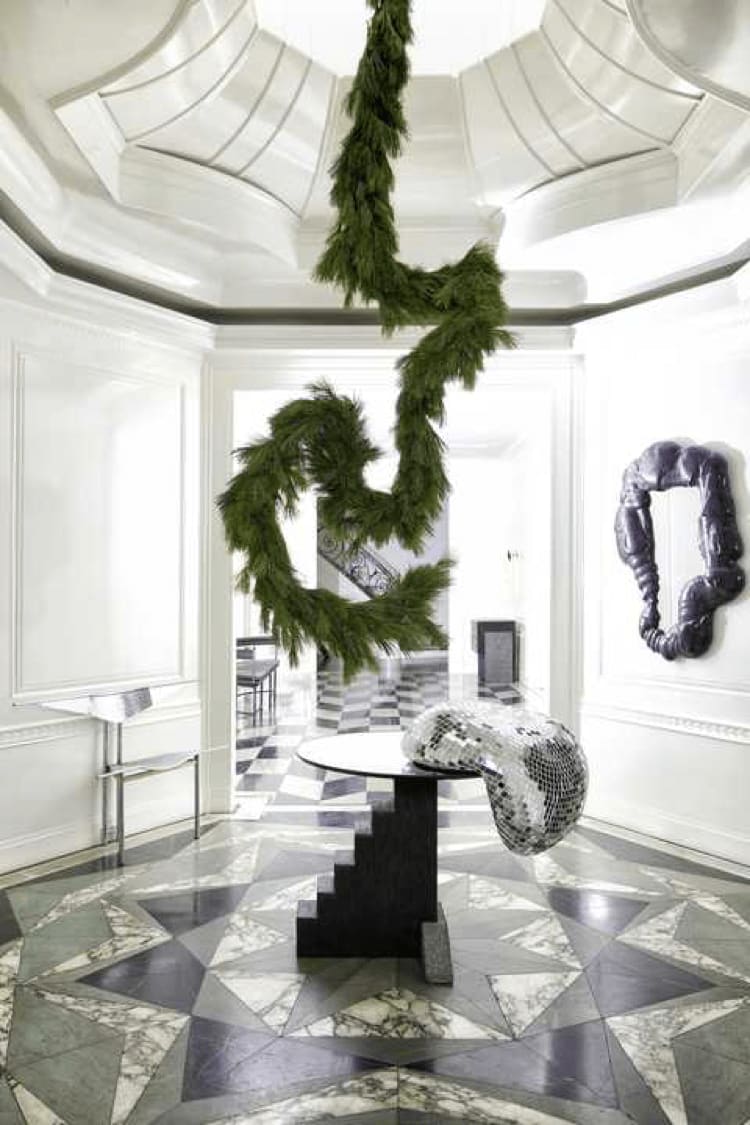 Joyce Park
Entryways are a great spot to go "ham" for the holidays. And, if you're blessed with a double-height lobby like style maven
Kelly Wearstler
, you can bring your Christmas decor to new heights by hanging a simple evergreen garland from the ceiling. And with a little wire, you can create an abstract, torquing look with signature drama, like Wearstler did here.
TRY AN UNEXPECTED COLOR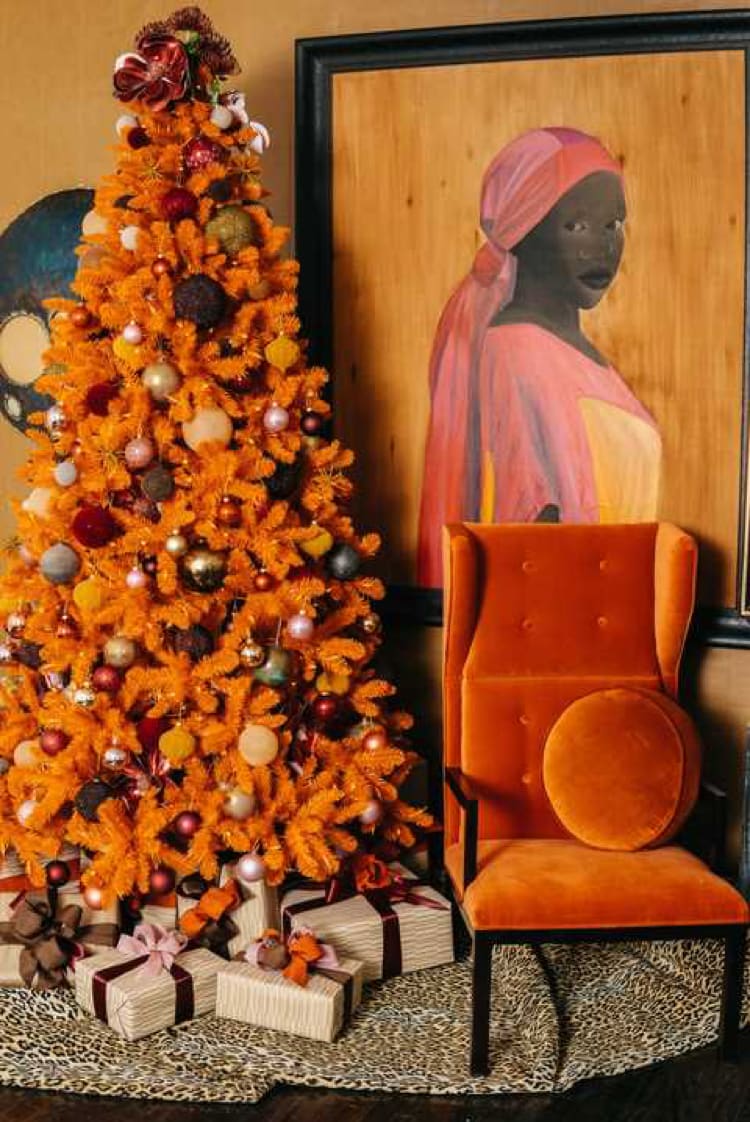 Christopher Payne
Colorful Christmas trees are a surefire way to add some retro appeal to your holiday decor, and we're especially fond of this unusual tangerine one in designer
Michel Smith Boyd
's home. The bold choice lends a surprisingly neutral look in the context of the rest of the room, while the leopard-print tree skirt adds a dash of wild fun.
Orange
you glad you spied this idea?
DECK OUT THAT DOOR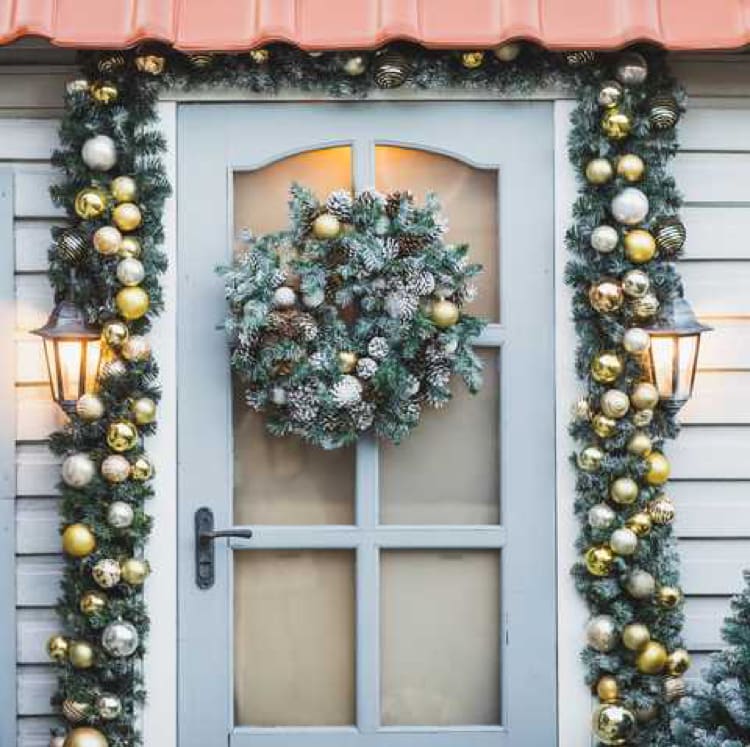 Anastasiia KrivenokGetty Images
Want instant curb appeal? Outline your door with a bauble-packed garland and complete the look with a matching
wreath
. Your guests (and Santa!) will be in the holiday spirit before they even step inside.
ROSE-COLORED GLASSES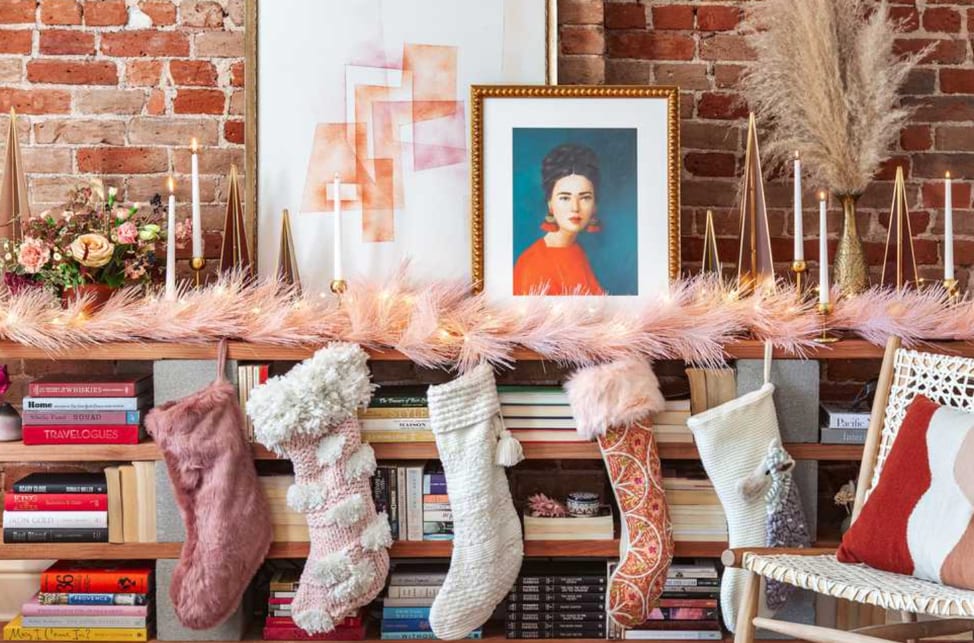 Kylie Fitts
Just because red and green are the typical Christmas color palette doesn't mean they're your only options.
Havenly
's Heather Goerzen shook up the status quo by filling this nook with warm pinks, creams, and oranges. The result is a fun, refreshing take on the classic palette.
HAUTE HEATER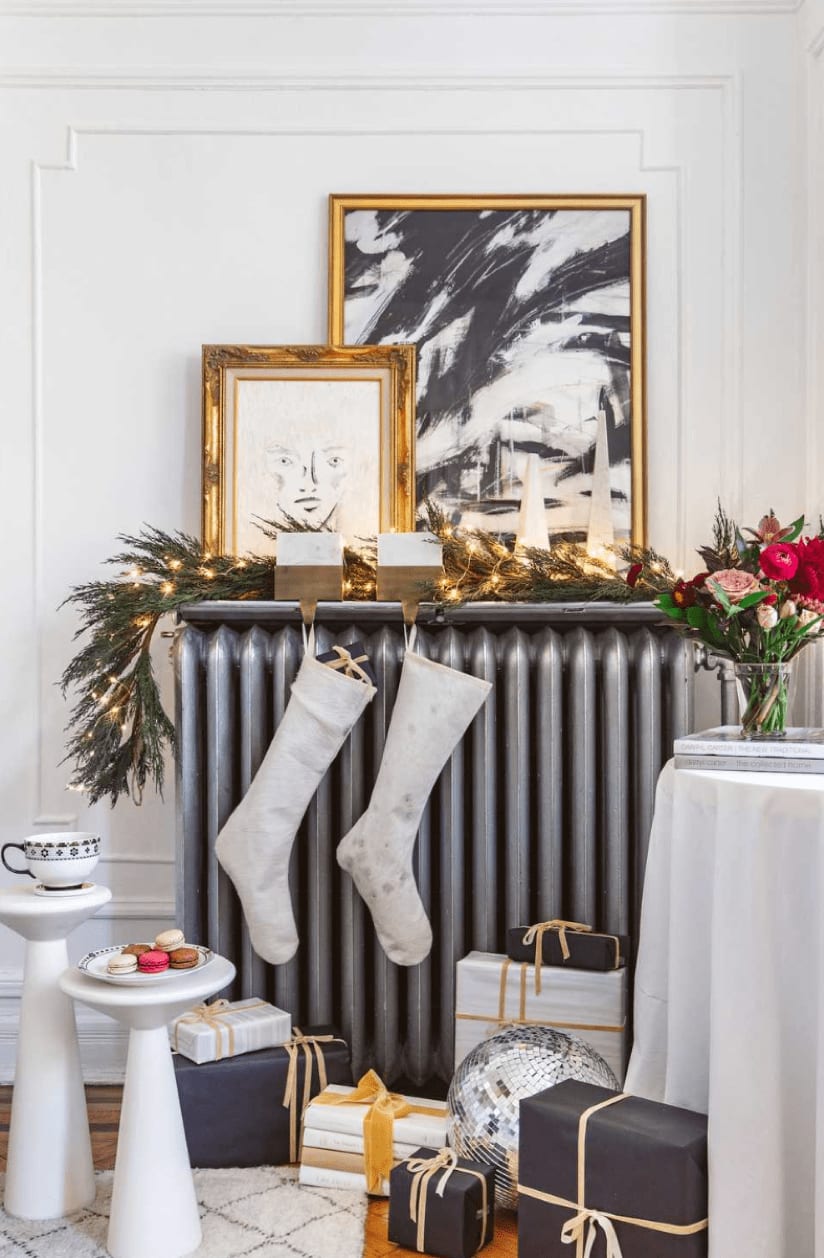 Kylie Fitts
You can dress up any nook and cranny of your home—just take a look at this space from
Havenly.
Shelby Girard, the brand's vice president of creative and design, beautified this radiator with a garland, string lights, and minimalist stockings.
LUXE LAUNDRY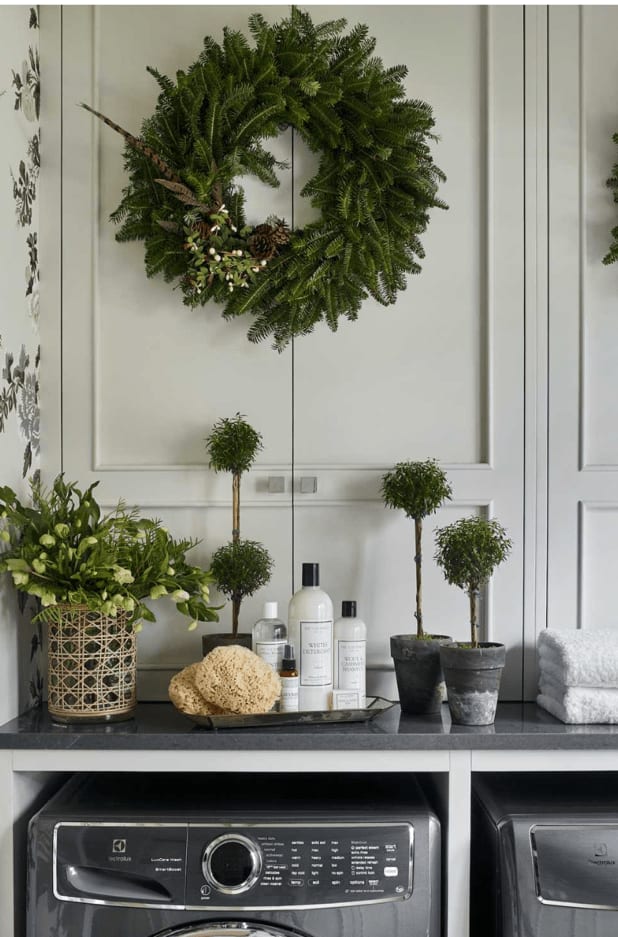 Lauren Elaine Interiors
Anyone who wants to spruce up their laundry room should take a cue from
Lauren Elaine Interiors
. The Atlanta-based designer decked out this butler's pantry with a lush green wreath and matching mini topiaries.
WINTRY WHITES