Fall Wrap Up
As the weather starts to cool down, you have the perfect opportunity to clean up areas that were overlooked while having fun in the sun and prepare your home for colder days. Most of these suggestions help with the longevity of your home and extend the life of your major components. Left undone, these items will only get worse over time and increase the cost to repair when it comes time to sell. Use this time to get these fall maintenance and renovation projects done before it's too late!
Upgrade Your Old Furnace
If your furnace is 10 to 15 years old and is taking longer to heat up the house than usual, it may be time to replace it. Pay close attention to the SEER ratings and choose an efficient fuel like natural gas to help save money. Plus: Do I Need a New Furnace?
Check On Important Insulation
Specifically, check on weatherstripping around your doors, windows, and garage door. The felt strips seal these openings to prevent drafts, but they can wear down over time. Replace any faded weatherstripping and complete any other insulation tasks you've been putting off. Plus: Replace Weatherstripping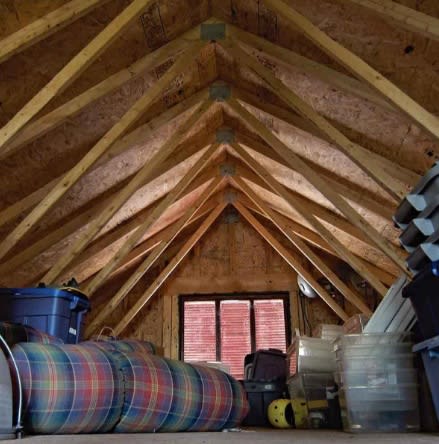 FAMILY HANDYMAN
Seal Any Air Leaks in the Attic
If you see any light shining through chinks in your attic, you have air leaks (and pest entrances). Seal those off with foam insulation to keep your house warm over winter. Do not try to close off any attic vents, however, as you'll need those to get rid of humid air. Plus: Learn More About Attic Insulation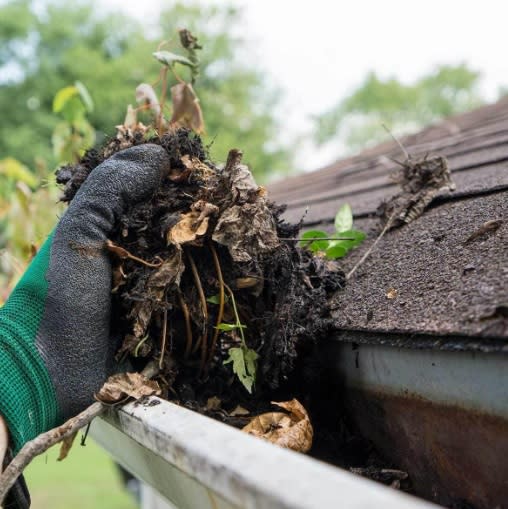 INDY EDGE/SHUTTERSTOCK
Clean Out Your Gutters
Your gutters work hard over fall and winter, and they need your help. Clean them out before it gets too cold. This will prevent gutters from overflowing with rain or snow and damaging your roof. Plus: Gutter Repair
Replace Old Single-Pane Windows
Single-pane windows are poor insulators. If you have any of these windows, consider replacing them with double-pane windows. You can also upgrade double-pane windows to models sealed with a neutral gas like argon to improve insulation. Plus: Learn More About Window Replacement and Installation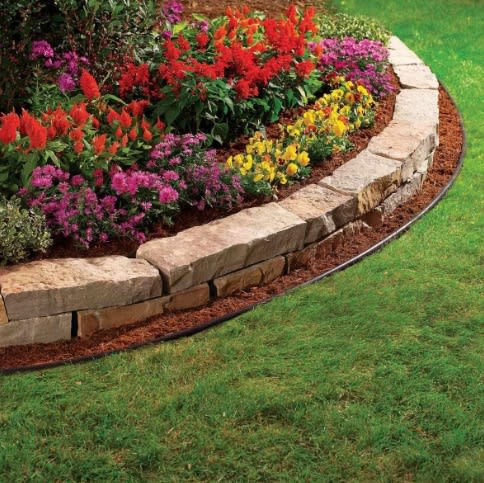 FAMILY HANDYMAN
Spread Mulch to Protect Perennials
Spread mulch among your perennial flowers and plants. This will help insulate them from frigid temperatures and also provides a bit of extra protection against hungry creatures. Plus: The Family Handyman Guide to Mulch
Replace Missing Shingles
Your roof needs to be in good shape to resist wind, rain and snow. Replace any missing shingles and fix other signs of damage before those eyesores turn into serious and expensive leaking problems. Plus: Easy Shingle Repair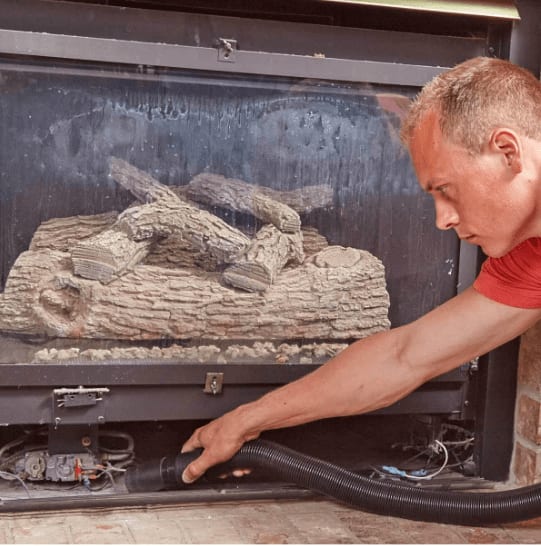 Prepare Your Fireplace
For wood fireplaces, clean them out thoroughly, check the chimney, and make sure that you have an ample supply of wood. Gas and electric fireplaces can also benefit from an annual inspection before winter begins. Plus: When to Clean a Chimney Flue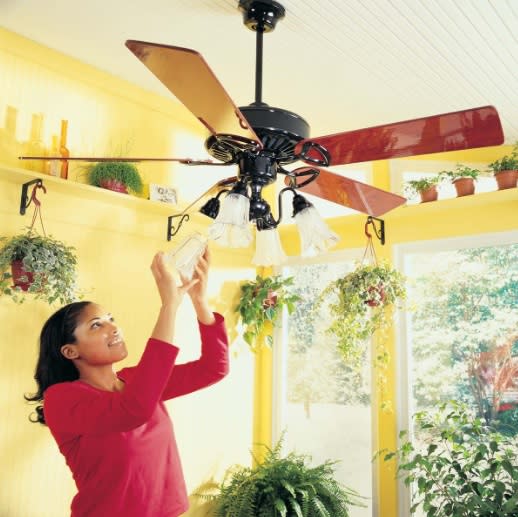 FAMILY HANDYMAN
Switch Your Ceiling Fan Direction
Ceiling fans should turn clockwise in the colder months, which pushes warm air back down into the room. Most fans have a simple switch that reverses the direction. Plus: How to Balance a Ceiling Fan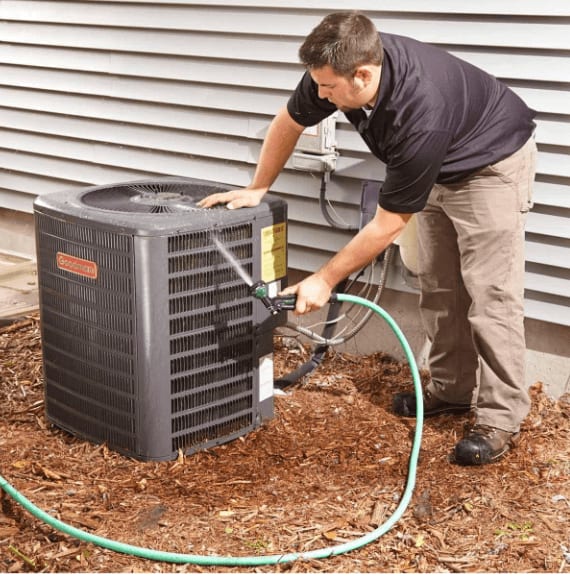 FAMILY HANDYMAN
Hibernate Outdoor AC Units
Clean and cover your outdoor air conditioning unit to protect it from rain and snow. Note, that this doesn't apply to heat pump models, which are designed to switch to a heating mode in winter and cannot be covered. Plus: How to Clean Your Condenser Unit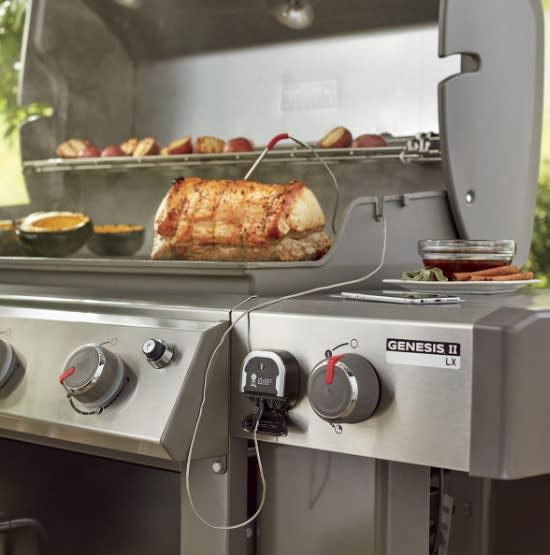 Clean Up Your Lawnmower and Other Yard Tools
Your lawnmower and other yard tools are probably dirty after a spring and summer of use. Don't let that dirt and grime sit around all winter. Instead, clean and tune up these tools so they will be ready for the next heavy work season.
Clean and Cover Your Grill
It's time to break out the cleaners and steel-bristled brushes, because your grill needs attention. Get rid of any remaining scraps of food, turn off the gas, and cover the grill to protect it from weather and pests. Plus: How to Tune Up Your Outdoor Gas Grill
Clean Carpets
Fall is an excellent time to clean your carpet. They tend to be at their dirtiest after summer activities, and you want them clean for indoor winter activities. Be sure to open your windows and air out your house as the carpet dries. Plus: Carpet Repair, Cleaning and Installation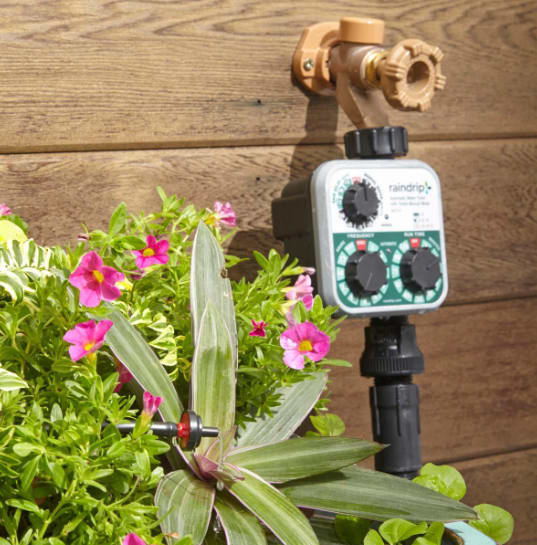 Winterize Irrigation Systems
In colder climates, your irrigation system should be blown out to remove any water and prevent freeze-ups that can ruin sprinklers. Make sure that you also store your garden hose and shut off the water to exterior faucets, if possible. Plus: How to Install a Drip Irrigation System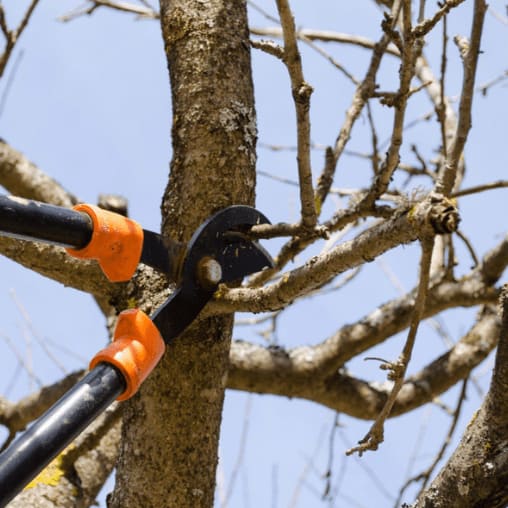 SAULETAS/SHUTTERSTOCK
Trim Problem Bushes and Trees
The last thing you want are branches to hit your house during a windstorm. Now is the time to inspect nearby trees and shrubs, and cut any low-hanging or dying branches before they can do damage. Don't go crazy, though. Trimming promotes new growth, so wait until your bushes and trees are truly dormant (after winter, early spring) to do your annual pruning. Plus: Tree Pruning Techniques