Plumbing Fixtures, Part I
Having spent over 25 years in the wholesale distribution of plumbing supplies while running the Showrooms for Ferguson Enterprises, I definitely have a strong opinion and affinity for plumbing supplies. Lighting is the jewelry of the home and plumbing is the misunderstood step child.
Anyone in the industry, loves a good powder bath and creating a "wow factor" powder bath, master bath or kitchen is a dream. Kohler is the big player in plumbing supplies because of the depth and breadth of their offering as well as the color options. Most manufacturers don't even offer color options other than white and biscuit.
Toto toilets are a household name, especially in California. Back in the 70's Kohler had a very poor preforming one piece toilet and Toto capitalized on that big mistake and broke into the market. No one wants a poor flushing toilet at any price and it took Kohler years to recover from that blow. Today, Kohler is the biggest name in plumbing fixtures and I would put a Kohler toilet right up there with a Toto toilet any time. This series will be a 2 part series and discuss favorites in each category and why, along with award winning single pieces from different manufactures.
Toilets
Two piece toilets (tank and bowl) are the most common toilets and most people probably don't care one ounce about toilets. However, the toilet sets the mood of the room so below are my three favorite toilets and they all happen to be Kohler. What you should care about is water consumption, flushing capability and height/width. The Persuade toilet can go either way to look contemporary or old world. The Memoirs has nice lines and typically is used in a more traditional setting and the Devonshire is a good looking, inexpensive toilet for a children's bathroom or secondary bath. Go one step up to Kohler's elite line, Kallista and you'll find the Plie. This is a beautiful toilet and lists for almost 2.5 to 3 times the price of the Kohler.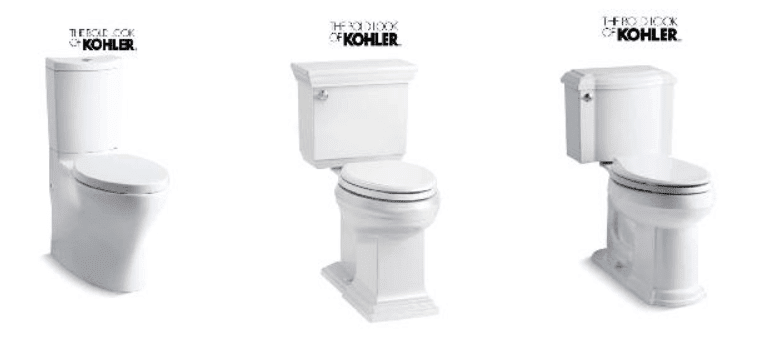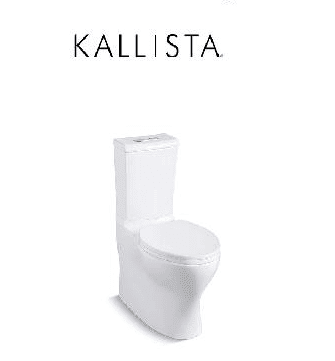 PLIE TWO-PIECE HIGH-EFFICIENCY
One piece toilets (designed in one piece) are sleek, quiet, lower in profile, more expensive and typically create a more luxurious look. It is preference, but I typically prefer a two piece toilet simply for the look. Today all toilets have reduced or low water consumption and create a low water line in the bowl of the toilet. This, in turn, can create cleaning issues and has been one of the draw backs of the 1.6 gpm toilets. Like anything, it just takes getting use to the lower water line. Kohler also has the elite of elite toilets called the Numi. It can do almost anything and at $6K+ is should. It does require access to a power outlet so the consumer needs to plan for that in the construction process. The toilet functions as a toilet and a bidet in one and opens and closes with motion detection. Additionally, Kohler has capitalized on the contemporary look with the wall hung, Veil toilet. I love the look which borders on commercial, but it is easy to clean and service while looking hip and new.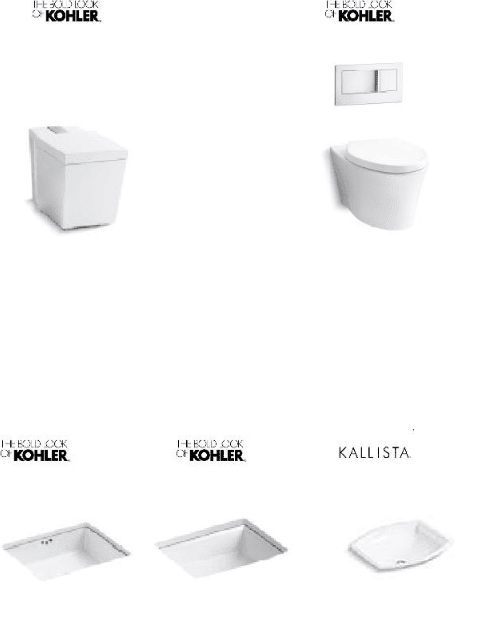 Sinks
Every builder installs an oval under mount lavatory sink (which means it is installed under the counter) and that aids in cleaning. Nothing exciting or noteworthy. To dress things up a bit, my favorite lav sinks are the Kohler Kathryn or the Archer and the Kallista Barbara Barry signature under mount.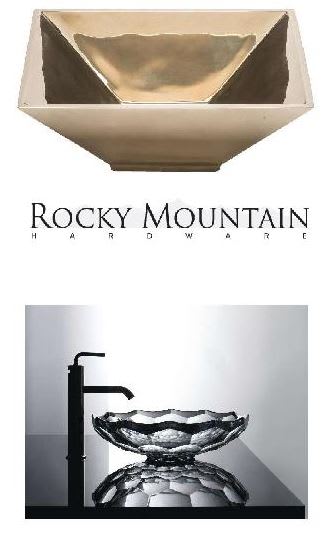 The lines in these sinks are more interesting and add a little flair to the bathroom. Typically, faucets should be chosen to match the lines of the sink. A square or angular sink would lend itself to straight or angular handles. Kohler and other manufacturers have some sinks that are pieces of art and typically should only be used in the powder bath. Delicate or show stopping lavs should not be used in functional bathrooms where brushing your teeth, shaving or tasks are completed. If you have ever tried to put on makeup, dry your hair or get ready over a vessel sink you will agree.
Visit a showroom to see all your options or visit https://www.fergusonshowrooms.com/ to see all manufacturers and pricing by category. Start a file and pull pages from magazines or utilize Houzz/Pinterest to start a collection of ideas. What you will find, is that you gravitate toward a style or theme and this will help you to start your journey. Next month in Plumbing Part II we will look at faucets, tubs, kitchen products and accessories.