Plumbing Fixtures, Part II
Faucets
Faucets do make a difference, but you don't have to spend a fortune for beautiful, design driven faucets. My favorite faucet manufacturer is Rohl and they are one of the only manufacturers that do not charge an upgrade for polished nickel. The Viaggio below is a beautiful traditional faucet and is very well priced. A lot of people believe that brushed nickel is best, but I have always been a chrome or polished nickel fan as it sparkles and looks very clean. Chrome will always be the most economical compared to polished nickel, brushed nickel or oil rubbed bronze. Chrome has a blue tinge to it, where polished nickel has a more yellow finish. This is important when picking accessories or tile to notice how the color of your faucet/accessories blend with your granite and tile. Chrome looks great with Carrara marble (because of the grays and blues) where polished nickel goes better with Calcutta marble because of the yellow and brown tones. Be careful not to get swept up in trendy colors. As a rule of thumb keep your faucet and china colors neutral and decorate with towels, paint and wallpaper.

Rohl PN Viaggio Faucet Kallista PN VIR STL Faucet Hansgrohe Talis S Faucet
As mentioned in last month's post, shapes matter. You need to put a more rounded faucet like the Rohl faucet above with an oval or rounded sink to match the lines of the faucet, where a very modern, angular faucet would look best with the straight lines of a square sink. Single lever faucets are easy to clean and great for children's bathroom since hot and cold handles can cause confusion and produce very hot water. Wall mounted faucets make a great statement in a formal powder or kitchen. They have to be planned prior to drywall as the rough plumbing has to be installed before the wall is closed up. The Kallista faucet is elegant and a showstopper! Matched with a metal or stone sink and you are off to a great start. My favorite line for contemporary faucets is Hansgrohe, Newport Brass and Grohe. Dornbracht is the elite of contemporary faucets, so if money is no object that is a great line. Good economically lines like Moen, Delta and Pfister are very well made faucets and have some beautiful faucets.
Kitchen Sinks
Single bowl kitchen sinks are the most functional and practical sinks. If you want a divided kitchen sink, go for the large bowl and small bowl combination. The double bowl, split in the middle ss sink of the 70's is useless and provides no benefit for the user. In the large single bowl sink you can cut flowers, clean or shape meat and fish and fill large pots. Add a bottom grate and you can wash and crack a head of lettuce an allow it to drain in the sink. Typically, you will need a cabinet at least 2" bigger than the actual size of the sink for anchoring the sink. The exception is the apron front sink below where the cabinet is specifically made for the sink. Secondary or small utility sinks are a must in a large kitchen as they can be used for food prep and clean up while the main sink is in use. Almost every sink and faucet line has a matching utility sink and faucet to match so there is consistency in the kitchen design.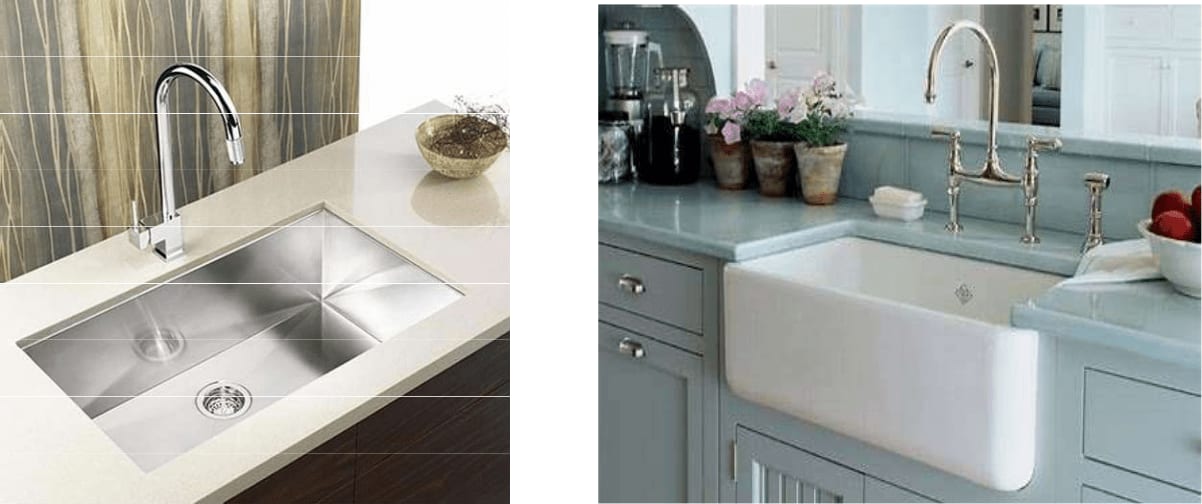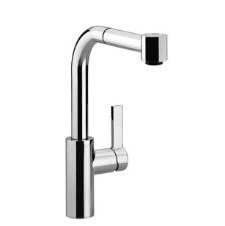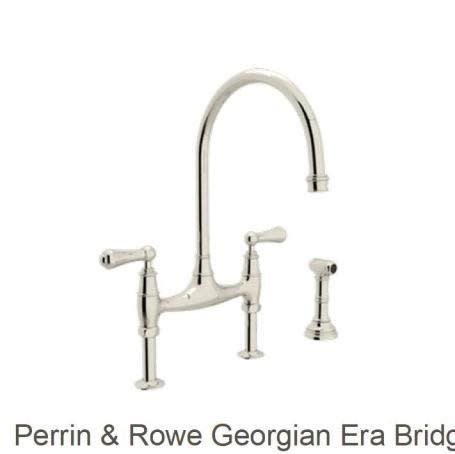 Tubs
Tubs are very personal and you typically are a tub person or not. However, every real estate agent will tell you that you need at least one tub in a home for bathing children. Standard in wall tubs (tubs placed between two walls) are 5' long by 30" wide. Today, people are moving to 6' tubs with greater widths and depths for a more luxurious bathing experience. I always recommend a tub that is at least 18-20" deep in order to submerge the body in water. A deep tub will make up for length and width. Most importantly, make sure you sit in the tub. You will be amazed at how uncomfortable some tubs can be. This is a form over function issue. Some look great, but are not good tubs for bathing. Finally, a free standing tub like the options below, make a bathroom in terms of design. They can be a gorgeous focal point and make a great impact in a master bath.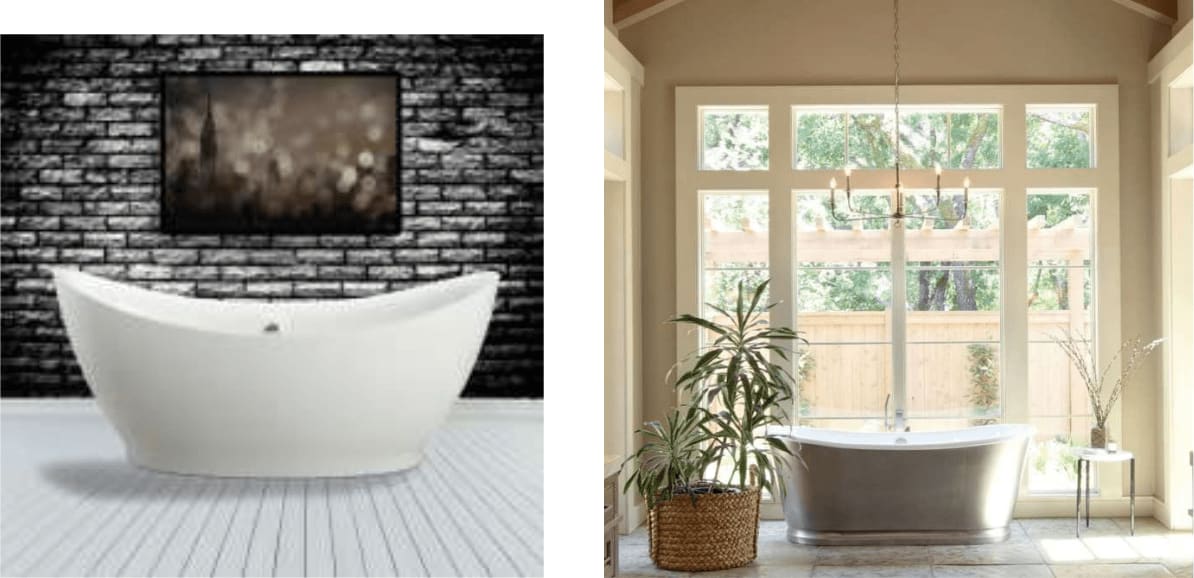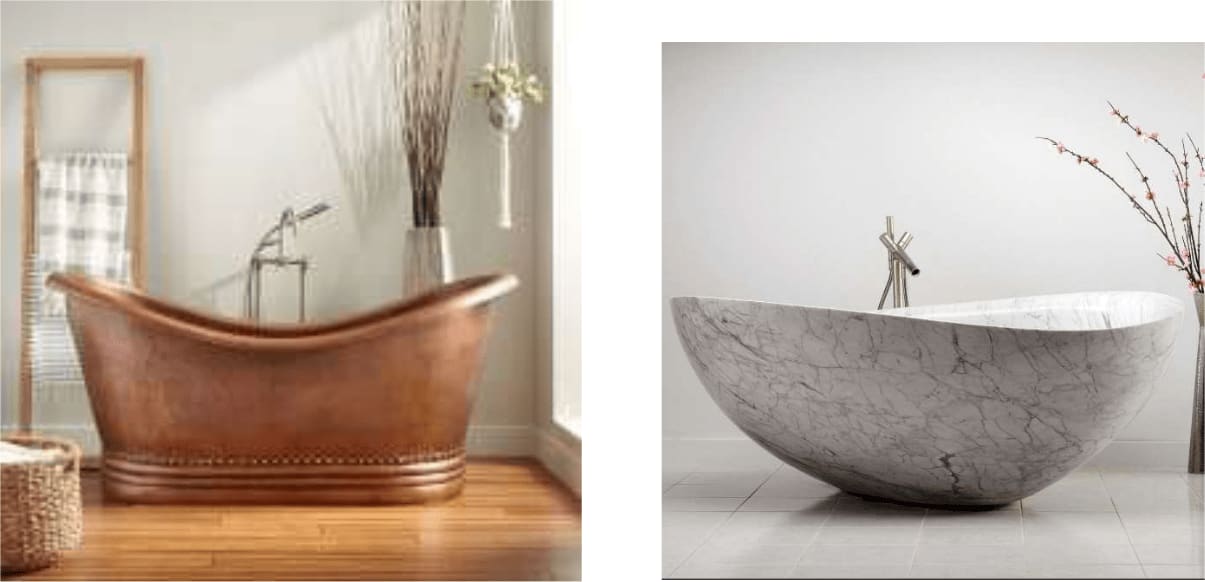 Accessories
Almost every manufacturer has a line of shower heads, drains, towel bars and sometimes lights to match the faucet selected. With California leading the way in low consumption shower heads, be careful and test the shower head. The larger rain heads produce the same flow of water as a small shower head, so it is not always a better experience. They look great, but can sometimes be underwhelming with the new flow requirements. Hansgrohe has my favorite line of hand held showers and shower heads (called Airpower) that have an air technology that makes it feel like a harder spray. Another newer addition to the accessory line are the wide chanel drains and decorative drains. They channel drains are sleek and functional and help water from pooling in a shower. The decorative drains can be larger as well and help with drainage as well as adding a decorative feature to the shower.