Your Cabinets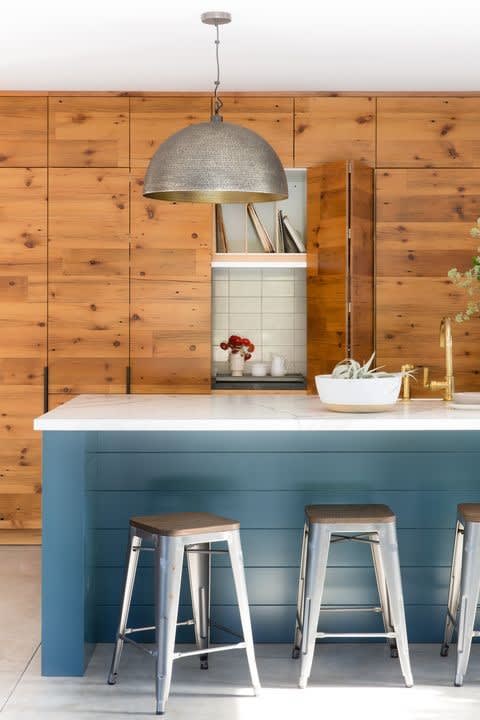 Regan Baker Design
Over time, build-up can collect on your kitchen cabinets — especially if you don't run the exhaust hood over your range while you cook to keep grease from settling. To remove, use Parker & Bailey Kitchen Cabinet Cream to cut through the dirt and leave wood moisturized.
Parker & Bailey Kitchen Cabinet Cream, $7
Your Windows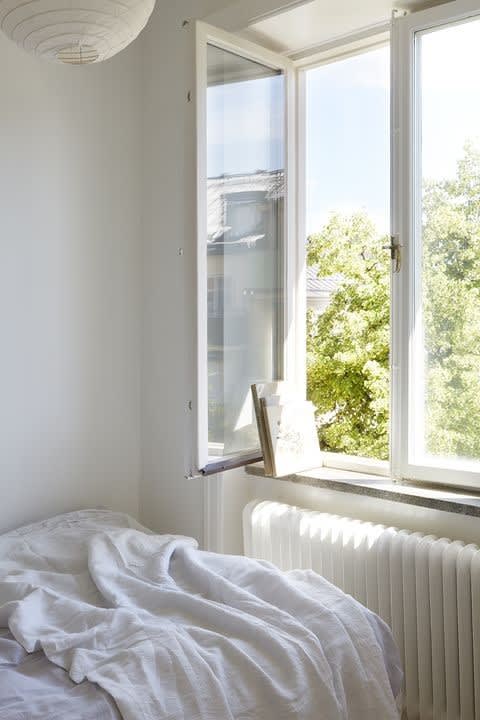 Fantastic Frank
Instead of just wiping down the inside, make sure you take to the outdoors with Hope's Perfect Glass Cleaner during spring cleaning season to remove spots and smudges you don't usually have time to tackle. Pro tip? Wash them on a cloudy day to ensure that the sun won't dry the cleanser before you're done wiping.
Hope's Perfect Glass Cleaner, $6
Your Countertops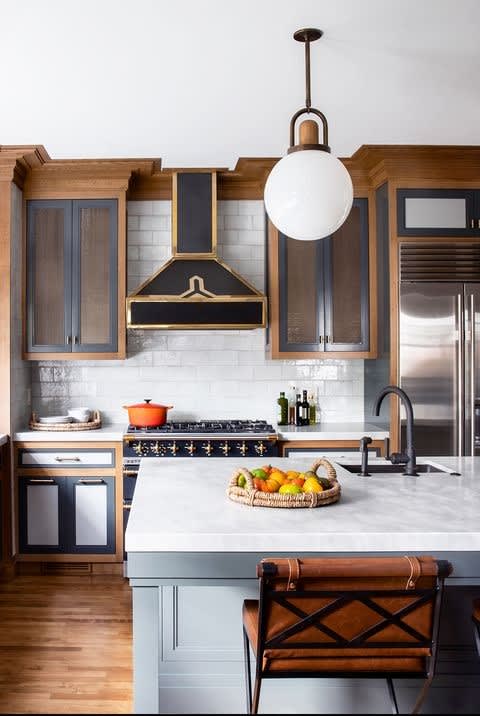 The first step to preventing granite stains: Seal your countertops as soon as they're installed, says kitchen designer Florence Perchuk. You'll know they're sealed properly when water beads and forms droplets on the surface. To maintain, have them sealed again a year later and make sure you wipe up accidental spills as soon as they happen.
Williams Sonoma Countertop Spray, $10
Your Wood Floors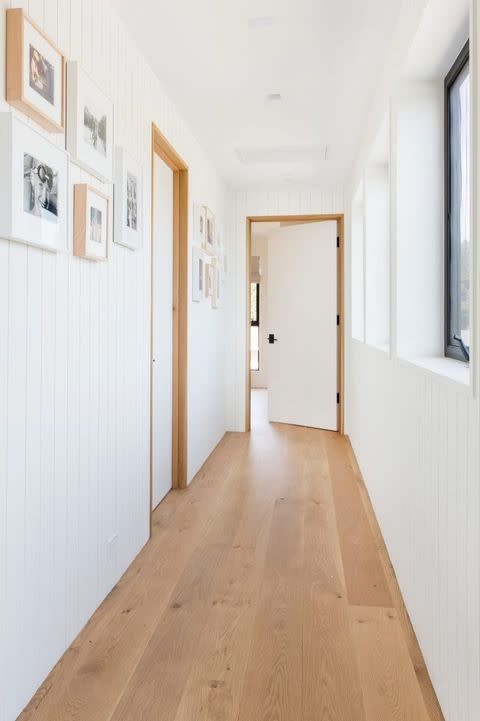 Amber Interiors
Even though you might think you should mop your wooden floors every week, this chore could ruin them. Instead, you should only wet-clean them once every one to two months with Bona Hardwood Floor Cleaner Spray, and spot-clean as needed. Then make sure you use trivets or saucers under plants to avoid water damage and use furniture protectors to avoid scratches.
Bona Hardwood Floor Cleaner Spray, $8
Your Bedding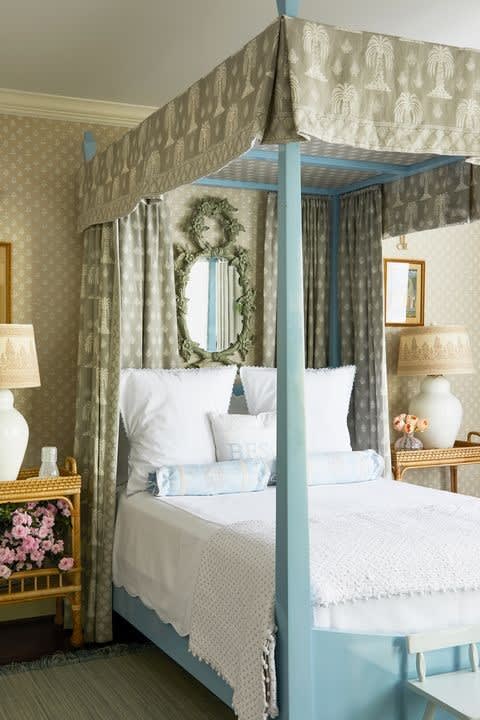 Read: Your pillows and comforter, since you should be washing things like pillowcases and sheets every two weeks. These fluffy sleeping accessories should be thrown into your washing machine (just read the manufacturer's label first!) two to three times per year.
The Laundress Signature Detergent, $19
Your Stainless Steel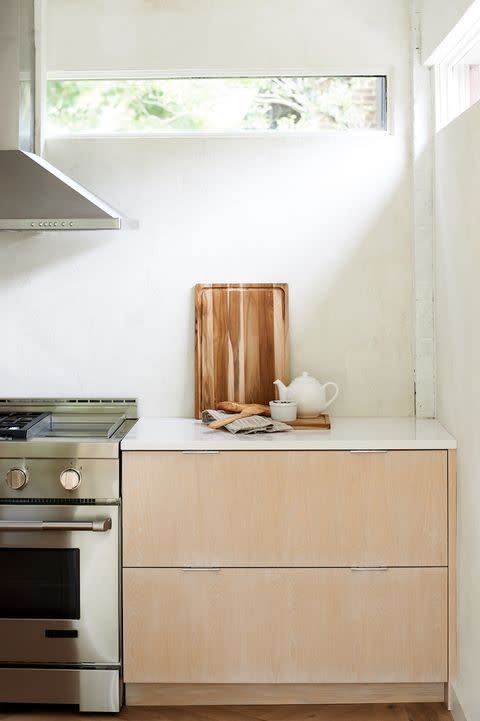 Photo: Alexandra Ribar; Design: Leanne Ford Interiors
What's the point of having stainless steel in your kitchen if it's not bright and clean? To make your surface sparkle again, Adam Kamens of Amuneal Manufacturing Corp. suggests using a specialty spray, like Homax Stainless Steel Magic Aerosol, once or twice a week. Make sure you don't put on too much or you might leave the surface grimy.
BUY NOW Homax Stainless Steel Magic Aerosol, $5
Your Tiled Surfaces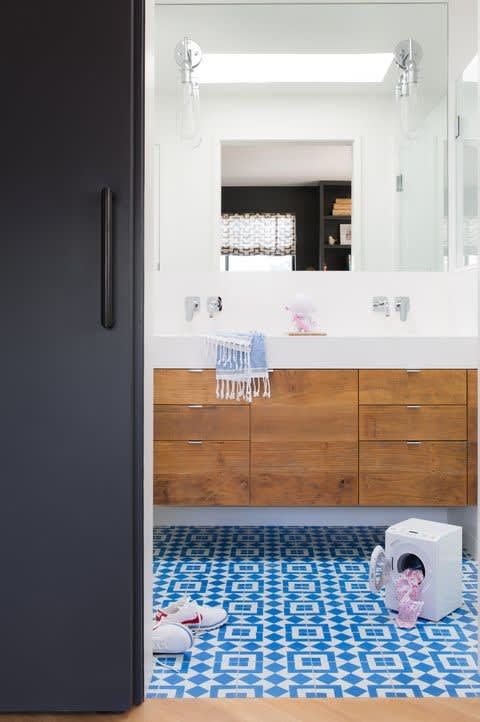 Marty Hoffman of Hoffman Brothers Floors suggests cleaning bathroom and kitchen tiles with a cleaner that has "neutral pH" on the label. You can also mix baking soda and water for a homemade cleaner: Pour 1/2 cup baking soda into 2 gallons water and mix very well. Then apply the liquid with a string mop or sponge mop. For grout, use the same baking soda and water mixture, but for tough stains, call in the pros.
Arm & Hammer Baking Soda, $9
Your Carpet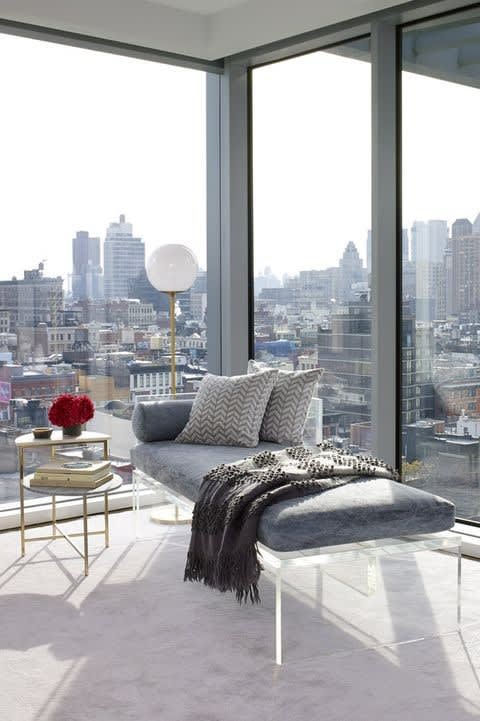 Studio DB
You're going to love this: According to Paul Iskyan, owner of Rug Renovating, less-trafficked areas of your carpet only have to be cleaned once or twice a year, and every 18 months for a bedroom. For higher-traffic areas, the most often you'd need to bring in professionals would be three or four times a year, although once you see that your carpet's dirty, you probably should have it cleaned for health reasons.
Hadley Mendelsohn And The Editors Of House Beautiful