Timeless Kitchen Colors
I am building two homes in LA and for the first time, they are ultra-modern. I have built French, English-Tudor, and Tuscan style homes in my past which leant themselves to traditional and more old-world finishes. I love the idea of designing a contemporary home, but never realized how hard it is to get the finishes right. Obviously, you want sleek, high style and minimalistic when thinking contemporary, but warmth is extremely hard to incorporate with these things in mind. This has led me to scour Houzz, Pinterest and Architectural Digest for ideas and inspiration. Color and Texture are the keys to creating that contemporary, yet warm and inviting home.
I love the idea of all white, but is that passe? Gray is supposed to have run its course and I see only a handful of kitchen/bath styles and color schemes that feel right. Thus, this month's blog is on kitchen color schemes. Whether you are looking to go contemporary or traditional, color makes the biggest impact. As I searched, there are only a few color schemes that really survive the constantly changing trends. And although the home is modern, I do not want to be trendy.
It is important when designing your kitchen to avoid being caught up with the latest and hottest kitchen that will soon fade out and make your home look dated, or worse, tacky. When planning your home construction or your next kitchen renovation, focus on a wide range of research and zero in on home/kitchen timeless designs. Then pick one that will fit your personality and style. Here are some beautiful kitchen color schemes that have stood the test of time.
1. Classic Blues and Grey
The timeless blue and grey combination has been around for generations. The cool vibe is neutral as it is gorgeous. This is one kitchen color scheme that is not going away anytime soon.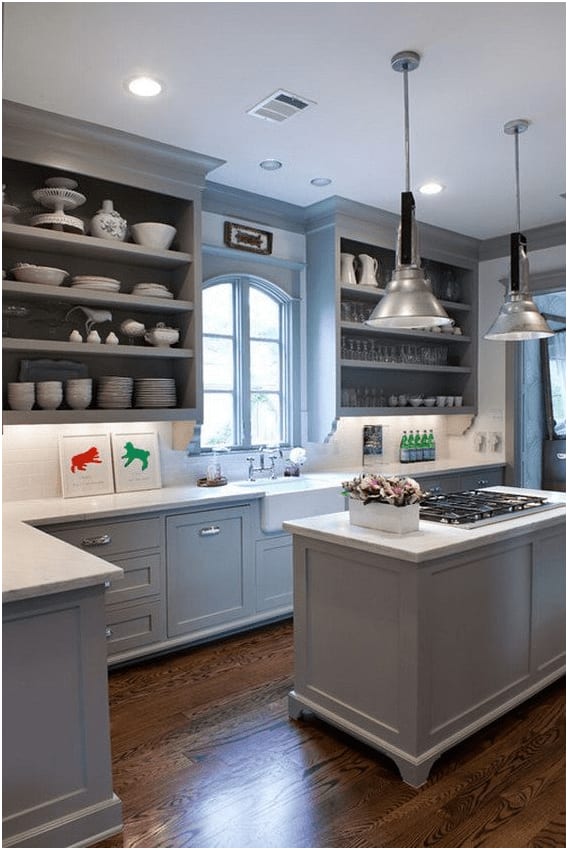 2. Tans and Browns
Warn and striking. The almost metallic tones give a magnificent and elegant touch to your kitchen without being too dramatic.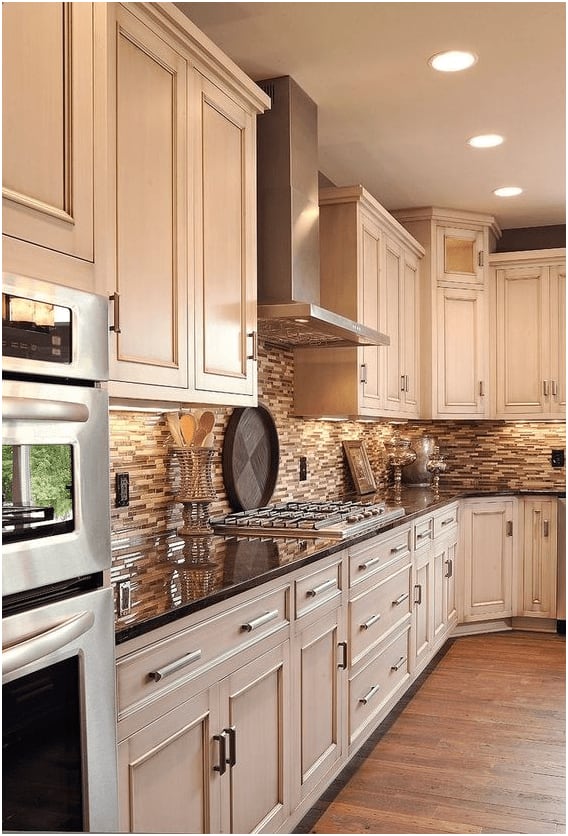 3. Sunshiny Yellow
Cheery and light, yellow is perfect for your kitchen. Avoid the over-bright and tacky look by taming the yellow with touches of blue, green, or white.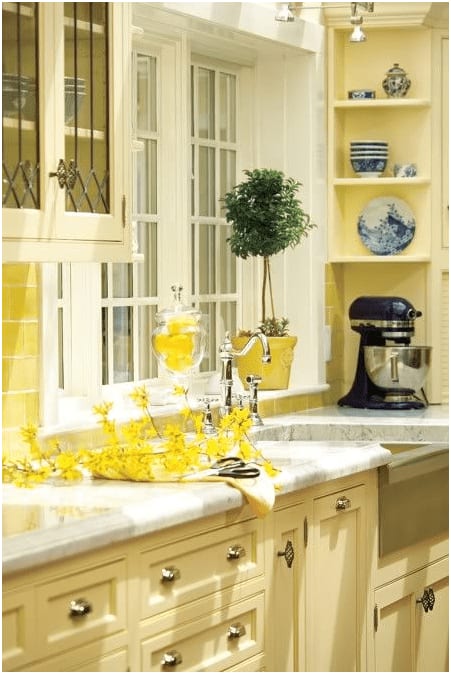 4. Cool Grey With White
Clean, mean, and timeless. The basic white and grey palette also offers endless possibilities to highlight colorful additions – a bowl of fruit, a bunch of colorful flowers, greens, or brightly colored dinnerware.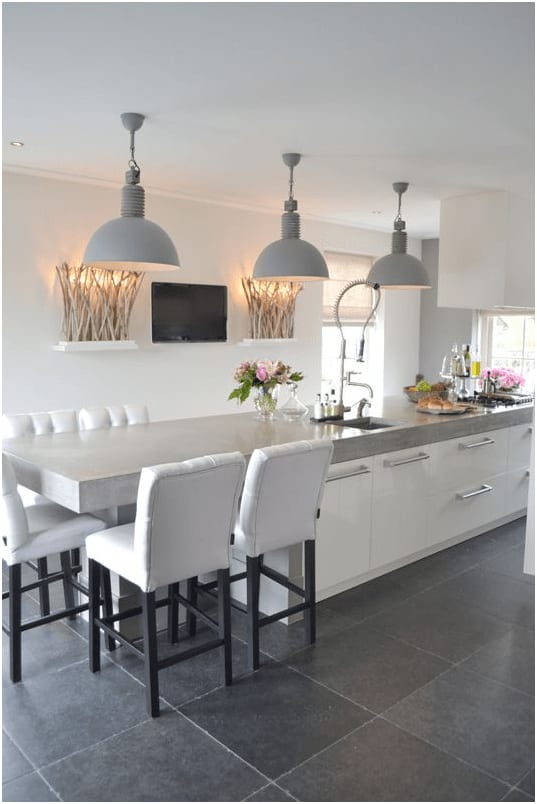 5. Natural Earth Tones
You can never go wrong with the basics and a classic. This minimalist style speaks volumes in design and practicality. Chic without the fuss.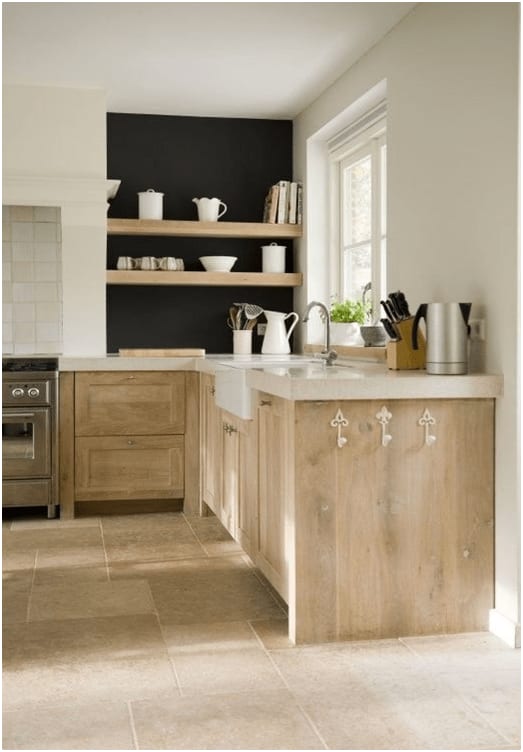 6. Clean White
White kitchens have been fashionable for a long time now, and it is here to stay. Clean, inviting, and sensible.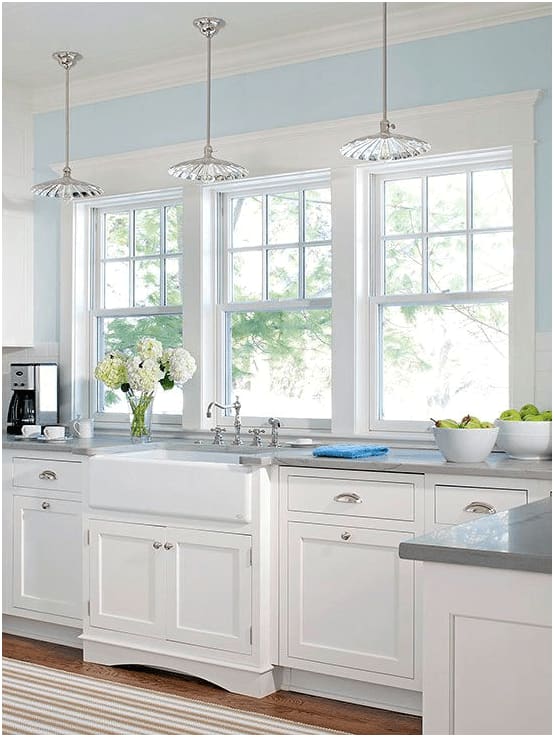 7. Black and Brass
Dark kitchens radiate sophistication, elegance, and a strong personality. Make your dark kitchen stylish with interesting touches of warm colors and metallic elements.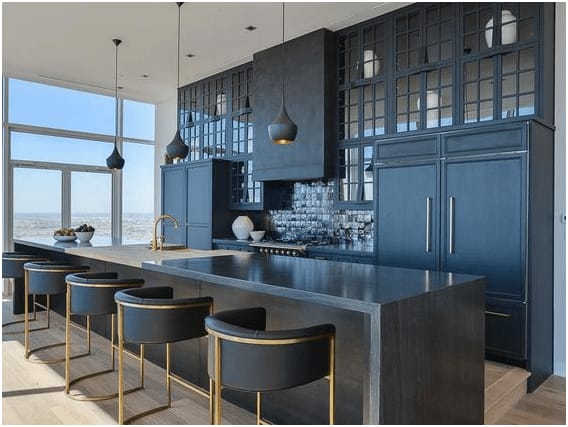 8. Whites on Wood
The warm wood balances off the stark white and provides an interesting detail to the otherwise lackluster room.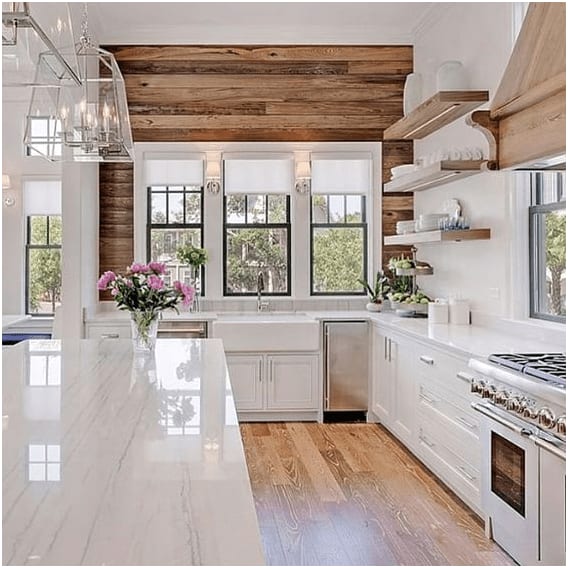 9. Modern Rustic
Not one to bother with paint. You can rely on the natural and beautiful wood grains to give your kitchen an amazing style. Balance off the busy patterns with natural stone and steel implements.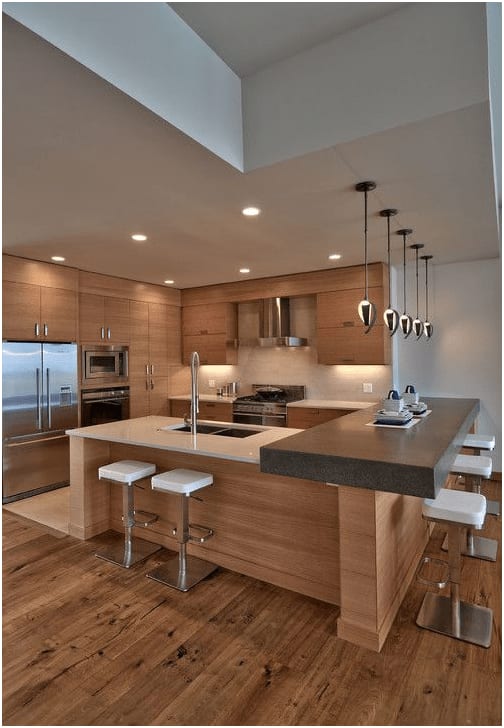 10. Classic Black and White
The classic color combi is ideal for any room in the house. Black and white kitchens are classy, beautiful, and elegant.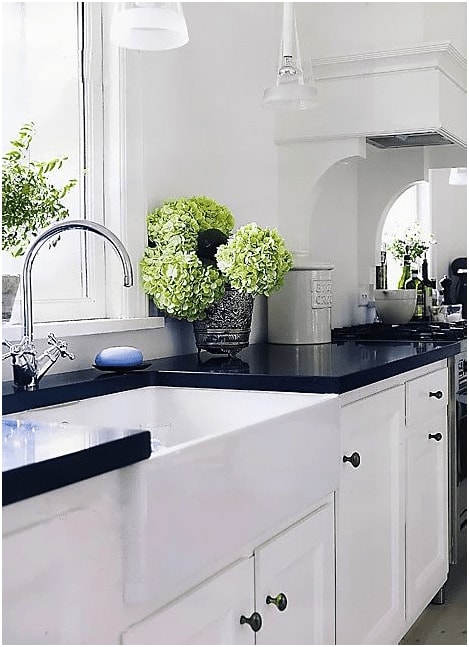 11. Stone and Wood Combination
Nothing is more lasting than these stylish gifts of nature.
12. Green, White, and Gold
Sophisticated, impressive, and luxurious. Beautiful and timeless.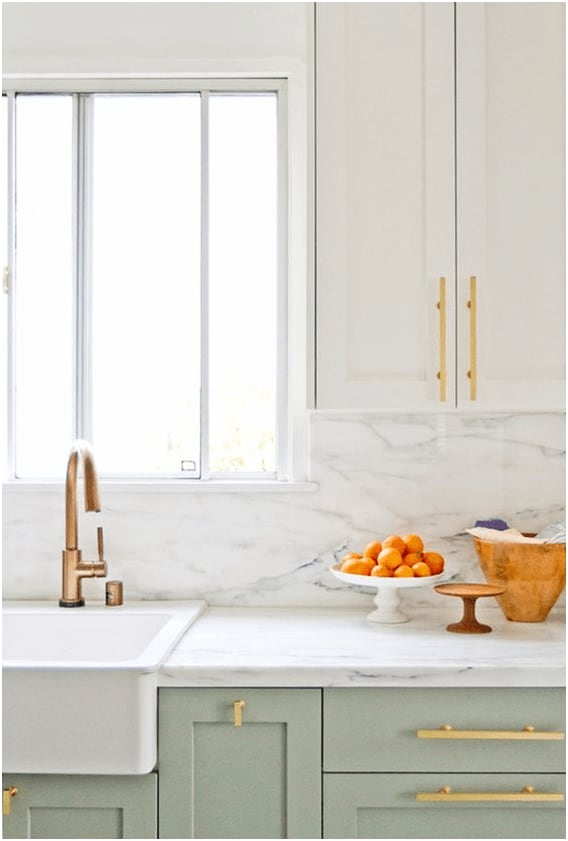 13. Cool Shades of Blue
I love this kitchen! The navy blue is so handsome and elegant.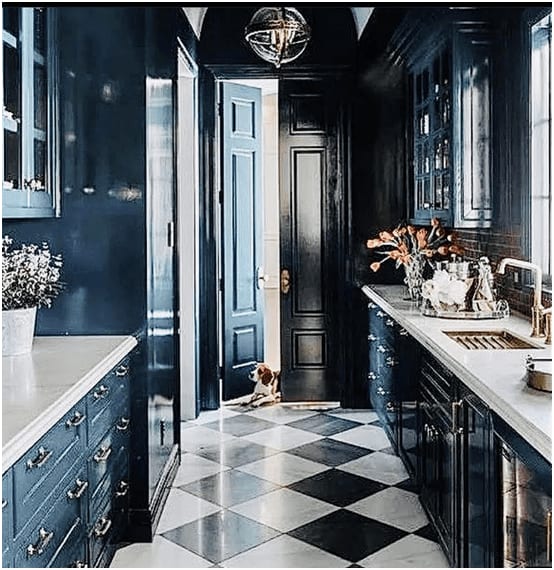 And finally, my vision for the LA house is 90% this design and 10% the design below. The island will not be waterfall-style or planked. Just the color scheme: Black or dark gray, white and gold. I am going to use Calcutta porcelain for the counters and backsplash with gold long pulls. Better counter stools too!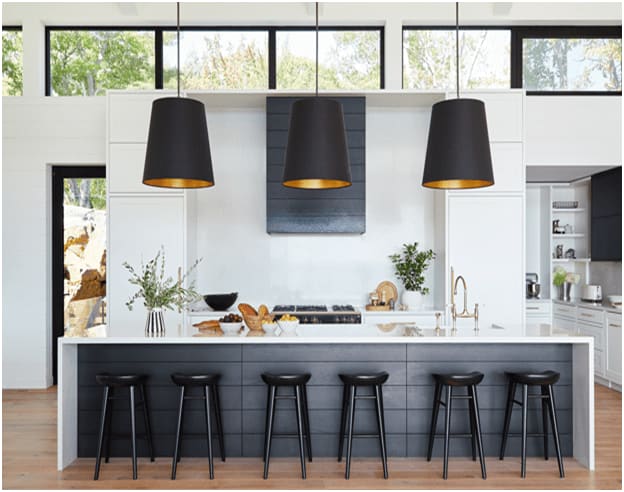 Houseandhome.com
Below, I will incorporate the cabinet style and possibly the island with legs in black.